Birdy The Mighty: Decode
Collection 1
With elements taken from the OVA, Birdy the Might Decode is an over the top yet enjoyable anime series starring none other than Birdy (Luci Christian) who works for the Federation Police. Not only is Birdy a powerful officer of the law but she also has the looks of a supermodel and is super cute to boot as well. Just check out that cover of our illustrious special agent from space.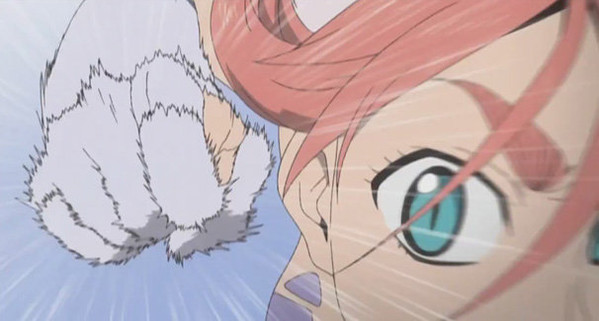 In this collection, our attractive anime beauty goes undercover as a model named Shiona Arita in order to smoke out some alien criminals. As she finally hunts down the aliens, trouble break outs and a teenager in the wrong place at the wrong time called Tsutomu Senkawa (Micah Solusod) is accidentally chopped in half. In order to solve this dilemma, Birdy decides to "house" Tsutomu inside her until they can get him a new body. This is the premise behind Birdy the Might Decode, mild managed teenager at day and kickass super cop at night.
The stories of Birdy the Might Decode can be quite strange at times as she swaps between male and female characters that sometimes does become a little complicated and comedic with the romance between Tsutomu and Sayaka (Brina Palencia), a car crash survivor a true what the moment. Add in over the top battles with giant robots, aliens and you name it and this is anime at its grass roots with sexy animation, some great special effects and stories that will make you smile.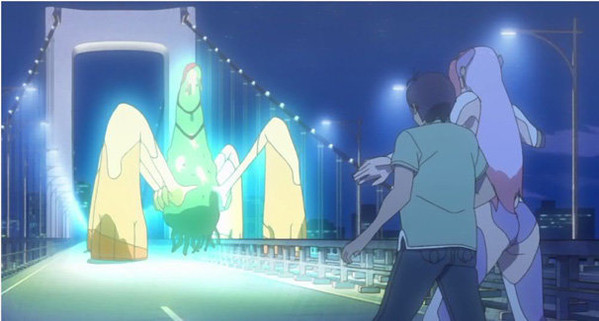 The animation behind Birdy the Might Decode is quote colourful and at times a little simplistic but it suits this gender-bending premise perfectly. With vibrant colours sharp images, the video quality looks very good on DVD and is easily one of the better releases.
The English case do a wonderful job at the characters, especially Luci Christian as this kickass women that could probably hand the devil his own ass. Christian also has this X-factor with her voice that really makes the character that ever so more realistic and uber cute. Micah Solusod works well as Tutomu, the poor individual who has been dragged into Birdy's world but this add something unique and colourful to the premise not to mention the likable characters. The Dolby Digital 5.1 track works well, especially when the acting heats up with clear dialogue and a great soundtrack, not to mention some really kickass action scenes.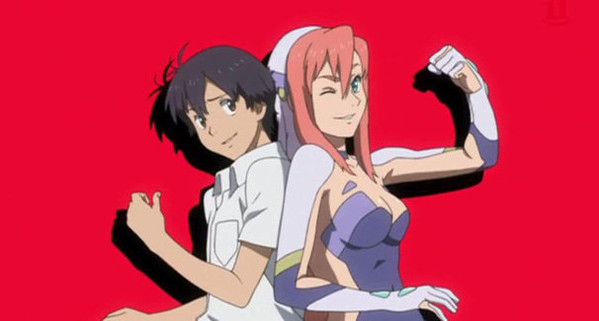 In the end, Birdy the Might Decode is a fun anime series with a whacky plot, great characters and more importantly giant robots and aliens. It's a story that could only work as anime and if you want something that doesn't take itself too seriously or contains a really impressive character concept than Birdy the Might Decode is for you.
It does have it's ups and downs but overall, I thoroughly enjoyed the ride with Birdy... thankfully Collection 2 is also available!