Air Ways Season One
To quote Charles Dickens, it was the best of times, it was the worst of times but it sure as hell wasn't the age of wisdom. That pretty much sums up the entertaining TV series called Air Ways that revolves around budget airline Tiger. This series highlights the best and worst of Australians, more specifically those that risk the gambit of travelling on a budget airline. Caveat emptor? Buyer beware and this series showcases this point quite well because you really do get what you pay for.
Hosted by comedian Corinne Grant, each episode of Air Ways highlights an individual or a group of individuals whose life is made hell by travelling on Tiger Airlines. However not every story revolves around schadenfreude which loosely translates to laughing at other peoples misfortunes. Rather, the series balances on two extremes, a feel good story and a story that revolves around someone's misery.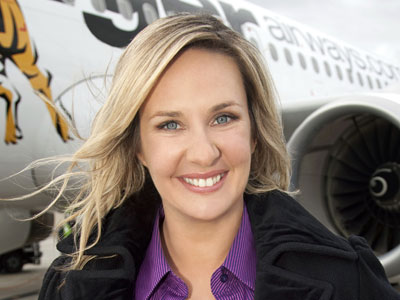 Just about all episodes have someone arguing until they turn blue that they have missed their flight. Tiger specifically states that they must be at the terminal and ready to board 45 minutes before the plane is expected to take off, however quite a few people fail to make it on time. It could also involve a group of rugby players getting kicked off a flight for drunken behaviour or a group of elderly church goers getting rough and ready to board the flight. It's these classic moments that makes Air Ways so damn entertaining to watch. But it's not all bad...
One heart warming story was of a man who was scheduled for open heart surgery and with a high risk of not making it through the surgery. He decides to take his entire family to Tasmania to make some positive memories, just in case he does not wake up from the surgery. Another "friendly" story was a young women who travelled 24 hours on a flight from the UK to come back to Australia to be at her sisters wedding. Unfortunately her flight was delayed but she came through with a smile on her face.
However what really makes Air Ways so entertaining are those individuals who lose it big time with the check-in operators from old ladies to a verbally repulsive couple from Perth who missed their "best" friends wedding. And that my friends is what Air Ways is all about... schadenfreude but ironically, it seems that those individuals who have been harmed by Tiger are having the biggest laugh now, considering that this airline has been grounded for safety reasons.
What a perfect time to release Air Ways Season One on DVD. HA!