Abandoned
Abandoned was the final film completed by Brittany Murphy prior to her untimely death in December 2009, and it doesn't constitute much of a legacy.
Released straight to DVD in early 2010, the film sees Mary Walsh (a decidedly sickly looking Murphy) dropping her boyfriend Kevin Peterson (Dean Cain) off at hospital for a routine knee operation. After waiting several hours with no word and engaging in small talk with a convivial geriatric (Tim Thomerson), she enquires when she can expect to be reunited with her beau. Mary is somewhat taken aback to be informed that there is no sign of anyone matching the description of her boyfriend, and that furthermore no one named Kevin Peterson has been scheduled for surgery that day, the doctor she believes was operating has the day off and nobody has even heard of the nurse who supposedly admitted Kevin to his room. There follows one of the most improbable, convoluted, absurd and downright infuriating 'mystery' plots ever to be spewed onto the small screen.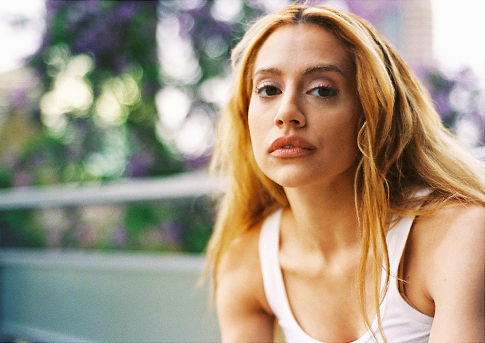 The only mysteries are how this ludicrous little film ever got funding, and why Brittany Murphy was allowed to shoot her final film wearing several pounds of insane, endlessly distracting clown makeup. I watched this film with my girlfriend and for the first 20 minutes all we could say was 'Why are her eyelashes so clumpy?' 'Why did they put several layers of foundation over her eyebrows?' 'Why does her lipstick go so far over the edges of her lips?' and the like. And that's just her makeup. Further worrisome cosmetic additions include stringy strawlike hair, a waxen visage, a terrible dye job that a trailer park hooker would turn her nose up at, several centimetres of dark roots and bags under the eyes that indicate all was not well chez Murphy.
It's a shame her appearance is so distracting, because her performance is more than respectable; Murphy tries her darndest, in fact, to salvage some measure of levity and plausibility out of this pile of absolute dross. The first 20 or 30 minutes is genuinely engrossing, and although this soon dissipated amid the silliness I was still genuinely interested to find out where the story was going. Ultimately however there are just too many plot holes (plot craters, actually) and an abundance of unanswered questions: simply put, the film doesn't make any sense, and at the end of it you'll likely spend several minutes screaming at the screen before retreating into a cocoon of befuddled disbelief that such tat was allowed to be pressed to DVD. Also the acting is mostly terrible, the characters so flimsy they are essentially just walking plot devices and the premise F**KING ABSURD. Very disappointing, and a paltry way for an actress of any calibre to end her career.
Audio and Video
The fact the film was shot in HD is unfortunate given the director's tendency to show Murphy's pallid cartoonish face in close-up on multiple occasions. The 5.1 surround soundtrack is fine. Probably. I was too distracted to pay any attention.
Extras
The film has been released in Australia with a minimum of publicity and a total absence of special features. There isn't even a theatrical trailer. If Sony don't care, how can they expect the DVD-buying public to?