76ers the Complete History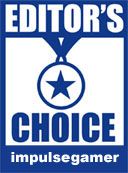 The bane of girlfriends everywhere (my own included), Beyond Home Entertainmentís NBA box sets comprise some of the most thoughtfully constructed and downright enjoyable basketball collections released anywhere in the world.
Arguably the most comprehensive yet, the recent 76ers - The Complete History provides, as the title suggests, an evocative and impeccably researched history of the franchise spread over no less than six DVDs. Comprising documentaries, complete games, interviews and highlight footage, the series charts the rise of the Sixers and early greats like Wilt Chamberlain and Julius Erving, through to the Charles Barkley-led team of the 1988-1992 and the Allen Iverson era of the late 1990s and early 2000s. The full breakdown is as follows:
Disc 1: Introduction/The 76ers Dynasty
Disc 2: 1982 Eastern Conference Finals, Game 7
Disc 3: 1983 NBA Finals, Game 4
Disc 4: 1990 Eastern Conference Semifinals, Game 3
Disc 5: 2001 NBA Finals, Game 1
Disc 6: Alan Iverson: The Answer
Of particular note are the 1990 Conference Semifinals game between the Sixers and the Bulls - Barkley steals the show with 36 points and 20-odd rebounds, but Jordan also puts in a monumental 49-point performance. The hour-long Allen Iverson doco The Answer is also a standout, comprising an excellent career retrospective and laden with extras, including Allenís Top Ten Plays, ĎRookie Record: 4 straight 40 pt. Gamesí and several other noteworthy featurettes. An impeccable collection, and a steal at just $29.95. Donít delay gents! Your womenfolk wonít thank you, but this one will keep you busy for many an hour.