30 Rock Season 5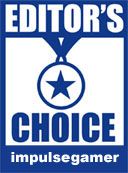 Critics have been unanimous in their praise for Tina's Fey's comedic brainchild 30 Rock since its inception in 2007, and with good reason: it's the funniest show on television, and one rightly heralded as a comedic masterpiece by everyone from Newsday to The New Yorker to, well, everyone in between.
And with good reason. A smart, savvy and achingly self-aware parody of 21st century pop culture mores and the corporate powers that control them, 30 Rock is an endlessly seductive blend of arch self-reflexivity and hyperreal absurdity, which somehow manages to blend in sufficient substance to ensure you actually care about the characters which inhabit this strange world of 30 Rockefeller Plaza.
Based loosely on Fey's experiences as a head writer for Saturday Night Live, the show revolves around the frequently chaotic production of the fictional NBC variety program The Girly Show, and writer-creator Liz Lemon's for love, meaning and the perfect egg salad sandwich. Fey is simply superb as the lovelorn Lemon, and is ably backed by a uniformly brilliant supporting cast which includes Alec Baldwin as her glib, silver-tongued boss Jack Donoghy, Ally McBeal's Jane Krakowski as TGS 's self-professed 'star' Jenna Maroney, Tracey Morgan as its actual star and Forgetting Sarah Marshall's Jack MacBrayer as the world's most cheerful, obedient NBC page.
In addition to its typically strong performances, several of which have become career defining, Season 5 of 30 Rock features some of the best writing and episodes since Season 1, and many of the most enjoyable guest performances. Guests this time around include SNL stalwart Will Forte as Jenna's boyfriend Paul (who coincidentally is a Jenna Maroney impersonator), Robert De Niro, Matt Damon as Liz's improbably well-adjusted pilot beau, Mad Men's Jon Hamm, Will Arnett and many more. It all adds to the fun and excitement of the best show on television. 30 Rock is not to be missed, and if you haven't yet seen it, you have but a couple of weeks to familiarise yourself with Seasons 1-4 before the fifth is released locally. Don't delay!
Special Features

- Audio Commentary by Tina Fey, Tracy Morgan, Jack MacBrayer, Jon Hamm, Val Kilmer and others
- Deleted Scenes
- Behind-the-Scenes of the "Live Show"
- West Coast Version of the "Live Show"
- Jack Donaghy, Executive Superhero Animated Shorts
- Jenna's Obituary Song