Squeeballs Party
Even though this game boasts over "70" mini-games, the developers have obviously tried to be too clever for their own good which resulted in some abysmal gameplay and graphics. Even the cute little ball-like characters who resemble animals could not really save this game and worst of all, the game is attempting to cash in on the "party" game market.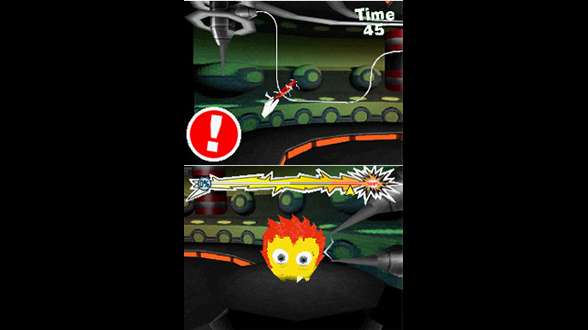 The game itself boasts three modes of play that include Challenge Ladder, 10-Pin Bowling and Party Game. In the challenge ladder, the game basically allows a single player to play all the various games that have been neatly categorized into 6-main challenges. Next up is 10-Pin bowling which is just bowling and unfortunately, not a very good one at that which is a shame as I was looking forward to something decent in this game.
Lastly, we have the Party Game mode that allows up to four players to compete in a variety of different games as they share the console. To make matters worse, there is no option for wireless but I'm not sure who else would own this game. Even the controls in the game are fiddle some at best and the stylus seems to be an afterthought rather than part of the gameplay.
Whether you're cooking, bowling, attempting to use the stylus to prevent electric shocks or attempting to unlock new content, it was actually quite a challenge to continue playing this game which is a shame as the potential for a pass was almost there... loosely. It's the combination of poor controls and graphics that really interfered with the entire gaming experience.
Graphically, the title is extremely rough and looks like it came out of the world of shareware... 20 years ago. Some of the characters do look funny which I give the developers that. Add in some stock standard sound effects and music and Squeeballs Party is nothing less than memorable.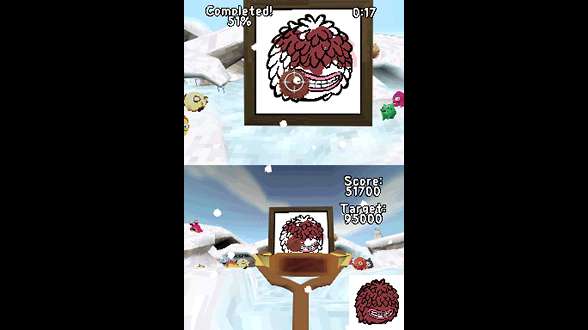 At the end of the day, I only found a handful of the mini-games enjoyable but the problem is you need to filter through the rest which is quite horrendous to say the least. Sorry guys, save your money!