PokerDome Poker Master
PokerDome Poker Master retails for a very friendly $49.95 and features the classic "No Limit Texas Hold'em Poker" which is considered by some as the definitive version of poker. Although PokerDome Poker Master is a poker game, it will also teach gamers the basics behind this strategic card game and match that with some multiplayer options and you'll be playing this game for quite a long time.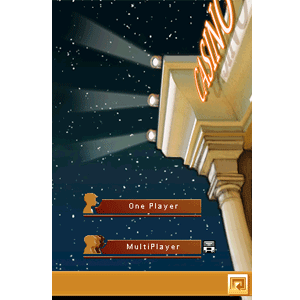 Key Features
Australia license – PokerDome! PokerDome are actively involved in all aspects of the poker industry from their flagship PokerDome rooms to Australia's premier pub poker league OZ poker and poker tournaments on FOX

Based on the most popular Poker game of all time "No Limit Texas Hold'em"

The only Poker game focusing on teaching and developing skills

39 different training activities help you master poker

Evaluate and monitor your progress – you'll be amazed at your new skills!

Play against over 70 players from around the world

9 coaches from around the world including Australia train you to become a winner!

Fun mini games test your knowledge and skills

4 exciting and challenging game modes

Wireless multiplayer – up to 8 players
For those unaware of the rules of poker, this game will teach the novice a variety of aspects of this game from the basics to the more difficult aspects. Add in 39 different training activities, this will have you playing poker in no time and will prove that poker is not just a game of luck, although it does play a certain aspect.
With a variety of different gameplay modes, locations and AI players to challenge, the games are quite entertaining and is perfectly suited to the DS. With an easy to use control system, perfectly suited for game and PokerDome could almost be considered one of the better poker games for this console. Match that with some entertaining mini-games and it gives the player a truly holistic approach, yet best of all, good old fashioned entertainment.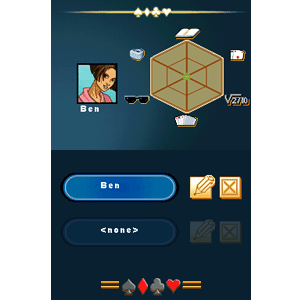 Graphically, PokerDome Poker Master is quite a visually colourful and "cartoony" game with vibrant characters, all with a classic poker theme from beautiful blondes to shady gangster types that goes hand in hand with the gameplay. The text of the game is extremely clear as are the poker graphics that is equally matched with some decent sound effects and music, well... for a poker game anyway.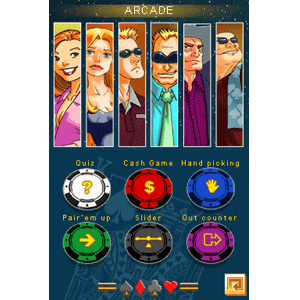 In conclusion, PokerDome Poker Master is definitely one of the better poker games available for the Nintendo DS that not only lets you learn the game but also play against other players from around the world. The best aspect of the title is of course the wireless multiplayer mode that allows up to 8 gamers to go head to head in the classic No Limit Texas Hold'em. Definitely a must have for lovers of poker!