Mah Jong Quest Expeditions
When mother nature strikes back, the existence of mankind is in the balance and thanks to the billions of people on the planet Earth, Kwazi, a teenage hero has come to the rescue and has unwittingly split into two distinct genders, the male Kwazi White and the female Kwazi Black.
With the assistance of the gamer, the player must help both female and male aspects of Kwazi through 8 different mystical lands in this classic and modern version of the popular game Mahjong in order to put nature back in harmony.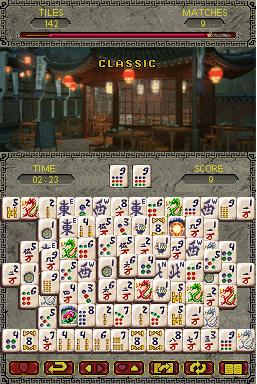 Features
128 exciting layouts to choose from

8 mystical lands to explore

12 Power-up Tiles

3 Modes of Play - Quest, Classic & Puzzle

Unlimited gameplay for a new game experience each time

Engaging storyline and sweeping animations

Epic soundtrack
With that said, Mah Jong Quest Expeditions features your traditional mahjong game with a few twists and turns as you progress through the game. For those unaware of the game mahjong, the player must match the tiles with other similar tiles on the board in order to clear the board.
Although similar to dominoes, mahjong is a multi tiered game which means the tiles are stacked on other tiles which allows the gamer a variety of ways of solving the puzzle and like Solitaire, the title does involve a good deal of strategy.
The game features three different gameplay modes which include Quest, Classic and Puzzle. In quest, the player controls Kwazi, a teenager who is split into male and female as the world has become unbalanced. Your goal is to clear a path through the mahjong board in order for both genders to become one again.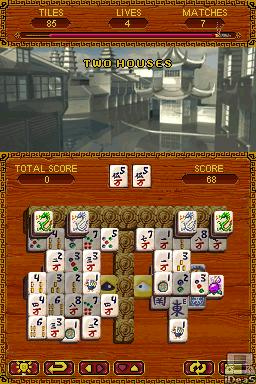 The storyline of quest is actually quite engaging and sometimes quite humourous as you attempt to work out a variety of different mahjong puzzles, however the catch of this mode of play is there a variety of mahjong powerup tiles which make for some interesting gameplay. Lastly there is classic, your traditional mahjong game and puzzle which have limited number of solutions as the player is racing against the clock.
The control system of the DS works extremely well with this game, making this the perfect mahjong game for anyone on the go. Graphically, the title is quite impressive on the DS with some great cutscenes and highly detailed mahjong pieces. The music has a great atmosphere to the game that goes well with the sound effects of mahjong.
At the end of the day, Mah Jong Quest Expeditions is definitely a great game if you are a lover of mahjong and if you're a puzzle fan, than this might be a good game to investigate as it will keep you entertained for quite some time.
Definitely one worth investigating.