Contact DS
This is a game that will make you stop and ponder titles of this nature. In Contact from our friends at Red Ant, you play the part of yourself, guiding a young boy called Terry who is sent on a quest by professor who has special powers. Scattered throughout a series of islands are the remnants of his power and Terry has to retrieve them. The odd part to the game is that the professor has crashed his ship and the power is within them. He is alone and needs help, thus he contacts you through the DS for help.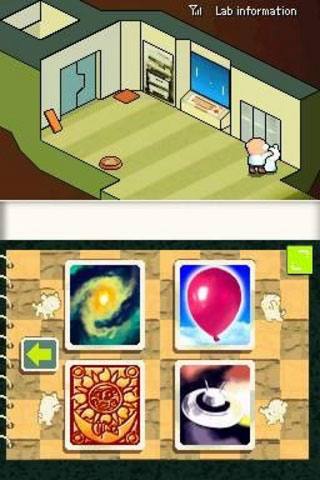 So as long as we have it clear, you are not Terry, however you can guide him to some extent through the DS using the stylus. Your actions affect how he performs and whilst battles that he undertakes, he will do so of his own accord, you can set up special attacks and markers for him to follow. In split screen mode, it is possible to watch both the professor and Terry and communicate with both.
There is a depth to this game that I have not seen in titles of this kind for some time and the amount of interaction within the gaming environment is impressive to say the least combining strategy and role playing in one tidy comprehensive package.
There are some neat bits and pieces during the game that are reminiscent of other titles that have been and gone. There is a system whereby if you wear a particular costume, you gain those abilities for the duration of your wearing that suit. There are a number of these during the game that you can get Terry into, that will allow him to make it past the next part of his adventure and get all pieces of the ship back to the Professor and allow him to go home.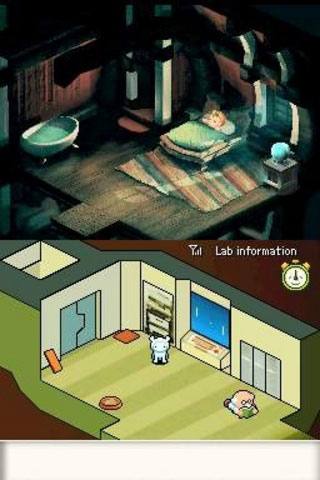 This is a cute looking game with very innovative design and inventiveness when it comes to a great way with a gamer interacting with a game. This is a title to make you think about what you are doing and have an omni prescient presence on a gaming world instead of living directly in it, sort of a god complex without the ego.
This is a title that will suit gamers who are ready for a very immersive and lengthy gameplay experience. It may put some off with how indepth it is, however in terms of enjoyment and value for money it is worth the cost of admittance.