MARKSMEN #1
Story: David Baxter/Art: Javier Aranda, Garry Leach and Jessica Kholinne
Review Information

Reviewer: Lee Stone
Review Date: July 2011

Comic Information

Publisher: Image Comics

9.0

out of 10
MARKSMEN follows the adventures of the defenders of New San Diego (NSD) after the economic collapse of the United States. It's their mission to protect the technological utopia that's survived thus far by cutting itself off from the rest of the world. On the surface, the concept seems simple but in the execution of the story, along with the highly detailed art, it proves to be a more deeply involved tale.
The main hero of the book is Drake, a loner who would prefer to stay that way. Skilled at both combat and recon, he's one of the best men for the job. As long as no one else is around to get in his way, that is. The opening scene gives a good impression and establishes how formidable he can be. However, those abilities are about to be put to the test as he and the rest of the NSD will have to deal with a man who's gathered up an army bent on a holy crusade to take down the city and lay claim to their resources.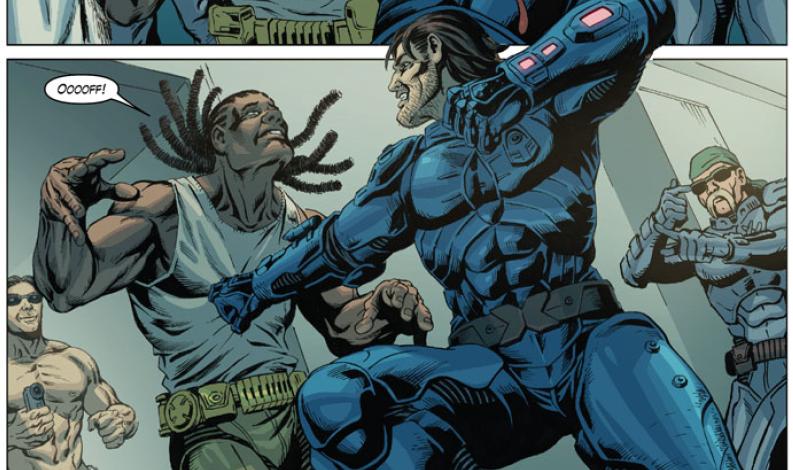 It's obvious that David Baxter put a lot of thought into the world of MARKSMEN. This issue does a great job of introducing the characters and setting up the situation that they're thrust into. The players have all taken their positions and the main event is about to begin.
The art here is very solid and fits the comic perfectly. The characters all have their own distinctive look and feel which is important with a cast this large. Everything from the horse and dog to Drake's armor and the fight scene were well embellished and the artists did a nice job of mixing the contrasting high tech gadgets with the low tech western motifs.
MARKSMEN appears to be off to a good start and one must wonder what surprises are in store for Drake and NSD in the conflict coming next issue. With the desolate wasteland backdrop and the heavy use of weapons and gadgets, fans of video games such as Fallout or Borderlands will naturally be attracted to this book.. Anyone who's played those games will most likely relate to Drake, especially in the first few pages. I highly recommend checking it out.