DC Comics have done something quite bold and according to the Flashpoint #5 (or so I interpreted), the entire DC Universe has been reformed so that all characters which we've come to love or hate have in essence been reborn. It's virtually a blank sheet of paper for all characters and as opposed to being bogged down by continuity, creators can now concentrate on new stories and characters that are firmly set in the 21st century as opposed to the 60's or the 90's.
Given these facts, initially I was quite apprehensive as to DC were ignoring the diverse and rich history of DC Comics and starting again but over the years, continuity has become a mess of convoluted stories. With that said, every few years, a Crisis would occur which would patch, change or delete some aspect of DC Comics history. It was a mess. Even as a long-term DC Comics fan, I thought I would give this new universe a try and my first taste was Justice League #1 penned by the master magician Geoff Johns with artist extraordinaire Jim Lee. This was a match made in comic heaven.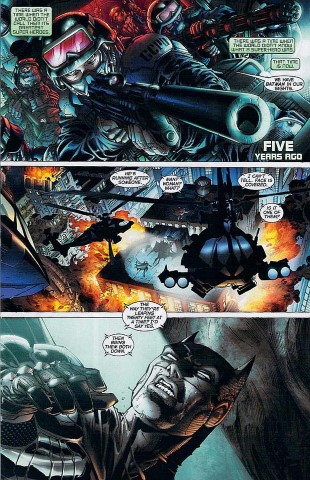 This is the new history of the Justice League and takes place 5-years before the new continuity kicks off which starts on September 7th, 2011 with The New 52. Just like a first read my brothers old issues of the Justice League before Crisis on Infinite Earths which not only showcased the Justice League but also the Justice Society, I was actually excited to read a comic again. The characters were fresh and exciting again. Best of all, the dialogue and artwork in Justice League was a treat to read and view. It felt like a slick Hollywood movie.
Al though the cover of Justice League #1 displays the initial line-up of the new Justice League, this story is about the meeting of each of these characters and how they will eventually form the legendary Justice League. The main protagonists in the story are Batman (Bruce Wayne) and Green Lantern (Hal Jordan) who unwilling meet in Gotham City as Batman is chasing some otherworldly character. Green Lantern comes into the picture because his ring detected an unauthorised alien presence on Earth. Needless to say, they don't get along. To compound the situation, the world is unsure of these "new" heroes which has half of Gotham Police gunning for both Batman and Green Lantern.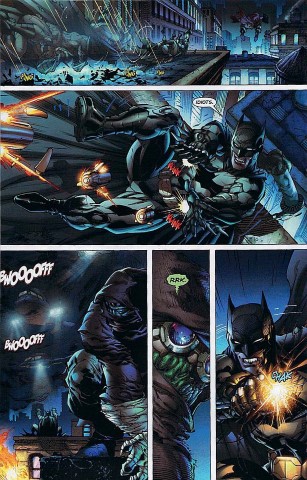 Green Lantern is gun-ho and cocky, whereas Batman is more reserved and cautious but more importantly, both are relatively quite inexperienced to being heroes. However, upon defeating this alien creature, they decide to track down Superman who Batman believes is dangerous and before Batman can say a word, he is literally dragged to Metropolis to find the "alien" known as Superman. Apart from Batman and Green Lantern, we see an interested cameo of Victor Stone (pre-Cyborg) and an awesome Jim Lee splash page of you know who. I was hoping to see more Justice League, however it turned out quite an interesting read and precursor of what's to come.
As a reviewer, I kept the spoilers at a minimum in order for others to enjoy this comic as much as I did. With younger heroes, new stories and a world that is not locked in continuity, I can finally understand what DC Comics are attempting to do. If they manage which I sincerely hope they do, they new DC Comics will be a place that both new and old fans alike can experience the wonders of these characters from the start again. My only negative of the story is that some non-DC readers may feel a little alienated from the story as there was no real Justice League team in it. This was more of a Batman and Green Lantern adventure (ala Brave and the Bold) but with two powerful aliens coming up in the next few issues, I'm really excited to see where this story leads us.
Recommended!.