Perhaps the most successful and prolific pairing of musical wonders of all time. Daryl Hall and John Oates have an impressive and diverse career. Starting soon after, when they met in the Philadelphia music scene in 1967, after finding they had some common ground, they collaborated and soon released Whole Oates, in 1972. Then in 1973 the Abandoned Luncheonette album yielded their first hit single "She's Gone." through out the 70's there where further works. Sometimes dipping into an edgier rock sound, like in 1974's War Babies. 1977's Beauty On A Back Street saw more rock but diverse in sounds and lyrics....though the Hall and Oates sound could be heard peeking past the plethora of musical experiments in sound and style...It was perhaps not till 1980 with the Voices album that things really started to take off onward to well into the present with such albums as Change Of Seasons and Marigold Sky. Both have done solo albums as well, such as John Oates' Phunk Shui and also 1000 Miles Of Life...Daryl Hall Did Sacred Songs, 3 Hearts And The Happy Ending Machine, and Soul Alone and Can't Stop Dreaming.

After their first album well into the present, With over 40 years as musical artists, and over 60 million records sold the pair have a huge amount of material. So it was perhaps no easy task to choose what to put into this spectacular 4 CD boxed set. (Which you can also download on iTunes) though any fan would love to have the actual boxed set. It's like a touch of soul since Daryl Hall and John Oates had a personal hand in choosing what went into the set. Any fan would be ecstatic to go on this musical journey.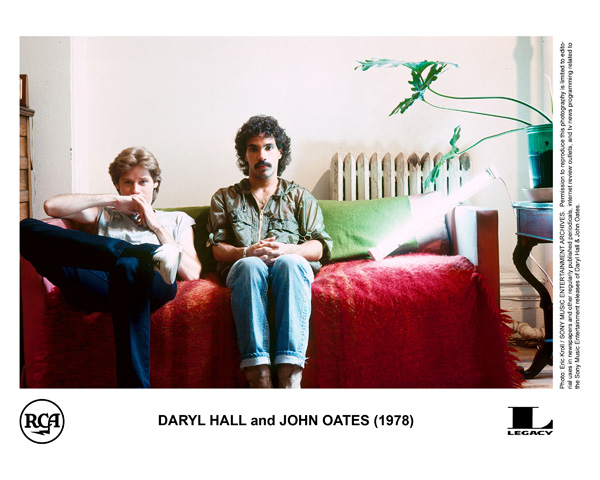 Included with the set is an essay book, with a forward written by Roy Trakin, a pop critic with years in the musical industry. Ken Sharp did the liner notes and photo research....Comments by other artists and music industry people who have worked with Daryl and John or who have been influenced or just out right appreciate their talent are also included... There are a large number of track notations and insights from Daryl and John themselves, making this set,a well valued and well made piece of musical history.

While not all albums are represented here (Beauty On A Back Street and Marigold Sky for example, are two that are missing) the mix of tunes on Do What You Want Be What You Are The Music Of Daryl Hall and John Oates, covers nearly every era of this duos musical career thus far. Featuring fan favorites and rare tunes and even some live songs, which if you have never heard them live... you are in for a treat in deed. The very sturdily manufactured boxed set packs no less than 74 songs on this 4 CD set.

The Track lists for each CD is as follows:

DISC ONE
1.Girl I Love You (2:22)
2.I Need Your Love (1:56)
3. Say These Words Of Love (2:54)
4. Perkiomen (2:39)
5. I'm Sorry (3:06)
6.Fall In Philadelphia (3:58)
7. Waterwheel (3:54)
8. Lilly (Are You Happy) (4:10)
9.Had I Known You Better Then (3:24)
10.Las Vegas Turnaround (2:57)
11. She's Gone (5:15)
12. You're Much Too Soon (4:06)
13. Is It A Star (4:47)
14. It's Uncanny (3:41)
15. Love You Like A Brother (3:22)
16. Lady Rain (Live) (6:25)
17. Beanie G. And The Rose Tattoo (Live) (4:20)
18. Better Watch Your Back (4:51)
19. Abandoned Luncheonette (6:50)
20.When The Morning Comes (Live) (2:44)

DISC TWO
1.Camellia (2:48)
2.Sara Smile (3:08)
3. Alone Too Long (3:22)
4.Gino (The Manager) 2009 Remix (4:17)
5. Ennui On The Mountain (3:16)
6. Out Of Me, Out Of You (3:30)
7.Back Together Again (3:25)
8.Rich Girl (2:24)
9. Crazy Eyes (3:02)
10. Have I Been Away Too Long (4:21)
11. August Day (3:04)
12.It's A Laugh (3:50)
13.I Don't Wanna Lose You (7" Remix) (3:38)
14. Wait For Me (4:07)
15. Time's Up (Alone Tonight) (3:16)
16. The Woman Comes And Goes (3:49)
17. How Does It Feel To Be Back (4:35)
18. You've Lost That Lovin' Feeling (4:36)
19. Kiss On My List (4:23)
20.Everytime You Go Away (Live) (9:28)

DISC THREE
1. You Make My Dreams (3:10)
2. Private Eyes (3:37)
3. Head Above Water (3:35)
4. Did It In A Minute (3:37)
5. Your Imagination (3:33)
6. I Can't Go For That (No Can Do) (5:07)
7. Don't Go Out (6:16)
8. Maneater (4:32)
9. Family Man (3:26)
10. One On One (3:57)
11. Go Solo (4:34)
12. Say It Isn't So (4:18)
13. Adult Education (4:33)
14. Out Of Touch (single edit) (3:58)
15. Method Of Modern Love (5:32)
16. Some Things Are Better Left Unsaid (5:24)
17. Possession Obsession (Live) (6:00)
18. A Nite At The Apollo Live! The Way You Do The Things You Do/My Girl (Live, Single Version) (4:36)

DISC FOUR
1. Everything Your Heart Desires (Video Mix) (5:18)
2. Missed Opportunity (4:46)
3. Keep On Pushin' Love (5:17)
4. Storm Warning (3:58)
5. Change Of Season (5:42)
6. Starting All Over Again (Live) (4:19)
7. So Close (Live) (6:46)
8. Do It For Love (3:57)
9. Forever For You (4:37)
10. Heartbreak Time (4:06)
11. All The Way From Philadelphia (4:18)
12. Have You Ever Been In Love (Demo) (3:24)
13. Me And Mrs. Jones (Live) (6:56)
14. I Want Someone (Live From Daryl's House) (4:30)
15. Do What You Want, Be What You Are (Live) (6:22)
16. Dreamer ('72-'09 Redux) (3:25)

Now a Very Special guest Interview with John Oates! Special thank you to Jonathan Wolfson from Wolfson Entertainment, and very much thank you to John Oates for taking time for this interview.

EDWIN : With the release of "Do What You Want, Be What Your Are" A sort of cross rip of musical interests seems to be cascading over the fans. Making the fans you already have smile, and picking up new ones. How does that make you feel?

JOHN OATES: When I listen to the Box Set I hear my life passing before me, growth, love, loss, and the satisfaction of having the opportunity to express myself musically and emotionally and have people accept it.

Edwin :Looking over everything You and Daryl have done over the years, there is a mind boggling amount of spectacular musical material. How was it decided WHAT went into this boxed set?

JOHN OATES :We tried to surprise the casual fan with the depth and breath of our songwriting above and beyond the hits. But for the hardcore fan there are cool unreleased tracks and my favorites include the "live" in concert selections from our show at the New Victoria Theater in London from the early 70s.

EDWIN : I have had the pleasure of seeing you guys in concert several times, and my daughter Shael became a fan after growing up hearing your music, we have always loved how a song arrangement is changed and explored acoustically and different from when we first heard it in some way......with all the appearances and playing the songs thousands of times over the years how do you keep it fresh for your self?

JOHN OATES: Our amazing live band has a lot to do with that...over the years so many of the great musicians have contributed to the evolution of the concert arrangements. The trick is to retain the essential elements of the original while allowing the energy of live performance take the songs to another level.

EDWIN: John, you have done some lyrical soulful, to out right rocking tunes and spectacular vocals over the years, one of my personal favorites is "Love In A Dangerous Time." A message there? What does the song mean to you?

JOHN OATES : Love In A Dangerous Time was written in the late 80's when the Aids epidemic was in the for front of news and everyone's minds.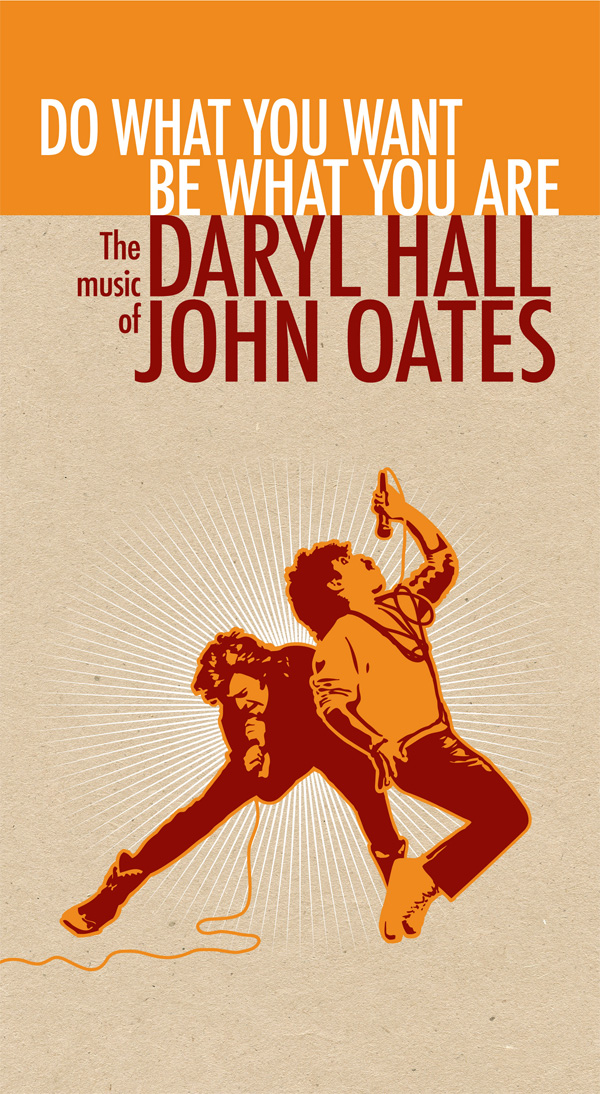 EDWIN : Not only have you written songs, and played some incredible shows, you have been Producer for other artists as well. What do you find more demanding? Performing or Producing, and why?

JOHN OATES : Producing other artists is a commitment to their lives, schedules and idiosyncrasies. I'm not very good at that, especially now that I have a family and my "free" time is better spent with them.

EDWIN : What do you like most about your fans?

JOHN OATES : The Hall & Oates fans have sustained us and supported us over the years in a way that is exceptionally heartwarming and gratifying. We have gotten to know many of them personally and it kind of like an extended family ... a musical gypsy family.

EDWIN : Word is your doing another solo album. Can you tell us anything about that?

JOHN OATES : I'm thinking about it now and trying to figure out what I really want to do musically... I do know that it will be very raw and roots oriented... I want to enlist many of the musicians and friends that I played with and got to know during the "1000 Miles of Life " album and I'm leaning toward a "folk blues" approach.

EDWIN : Open floor, anything you want to express to the readers/fans?

JOHN OATES : I'd like to thank everyone who worked with us over the years behind the scenes, in the studio, in the offices and in the audience for allowing me to have a long and satisfying career.