Wish You Were Here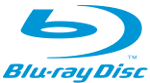 On holiday in Cambodia, married couple Dave (Joel Edgerton) and Alice (Felicity Price) are enjoying some drug and alcohol fuelled R & R with Alice's sister Steph (Theresa Palmer, I Am Number Four) and her new boyfriend Jeremy. It's every Australian's dream vacation, replete with full moon parties, pills and dancing and plenty of obligatory gawking at the wonders of the local night markets.
Fast forward two weeks, and only three of the quartet have returned to Australia - Jeremy has inexplicably disappeared without a trace and neither Cambodian police or the Department of Foreign Affairs have any leads. At first it seems Jeremy is doomed to languish indefinitely on the missing person list, however as the film progresses it becomes clear that Dave knows more than he is letting on, and that he and Steph have a sizable secret of their own that just might cause all three of these seemingly idyllic lives to unravel.
Making deft use of its non-linear format in order to both ratchet up the tension and periodically apportion clues that allow viewers to build a cohesive whole out of the fragments, Wish You Were Here marks a stylish and accomplished feature length debut from Kieran Darcy-Smith, heretofore best known for his acting roles in films such as The Square and Animal Kingdom. Edgerton's performance is typically nuanced and he is superbly complimented by Felicity Price, who acts rings around a curiously listless Theresa Palmer. While it quickly becomes apparent this is more a multifaceted character study than a strict thriller, there is still more than enough mystery and a handful of questions that keep you guessing until the end. Memorable cinematography and some snappy editing keep the plot bubbling along nicely, and it's difficult to disagree with David Stratton's contention that Wish You Were Here is, especially by Australian standards, 'essential viewing.'
Bonus Features
A 36-minute Making Of featurette and several extended interviews with Joel Edgerton, Teresa Palmer, Felicity Price and director Kieran Darcy-Smith.