Werner Herzog Documentary Collection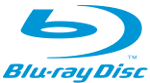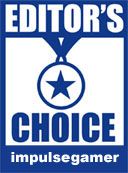 Many of us wondered as children, and sometimes as adults, what it would be like to be the last person left on earth, and the notion has captivated writers and filmmakers for much of the preceding century.
German director Werner Herzog was able to experience just such a phenomenon in 1977 when he travelled to the Caribbean island of Guadeloupe, which had recently been evacuated in the face of the impending eruption of the island's volcano La Soufričre. As recounted in his 30 minute documentary of the same name, Herzog was impelled to visit the island after reading a newspaper account of how one peasant had refused to leave his island home, making his mind to perish with the inevitable explosion.
Armed with a camera and his steadfast German crew, Herzog travels to an island devoid of people. The impression is eerie, otherworldly. Dogs and farm animals roam the streets and gardens at will, storefronts sit bereft of their goods, and though the streets are universally still the dutiful traffic lights blink unheeded (the town was abandoned in such frantic haste the townspeople simply forgot to turn them off).
The end result is one of several early masterpieces of Herzog's inimitable career, and such is the strength of the material collated in this excellent little box set that La Soufričre, as remarkable as it is, has been included as a bonus feature.
The real stars of the show are Herzog's 2007 standout Encounters at the End of the World, which was nominated for an Academy Award and which contains some of the most stunning footage of Antarctica ever committed to celluloid, and 2004's The White Diamond, a 2004 film which explores the efforts of an eccentric (and frequently plain dangerous) English scientist to pilot his homemade dirigible across the rainforest canopies of Guyana.
Rounding out this collection are Herzog's first documentary, the 1969 made-for-television outing The Flying Doctors of East Africa. One of the director's more conventional outings (in fact quite possibly his only conventional outing) the film doesn't feature quite the same instinct for celebrating idiosyncrasy as his later efforts, most of which focused on engaging outsider's liked Timothy Treadwell, the doomed antihero of his renowned Grizzly Man (2005). But like all the documentaries gathered here it is nonetheless an accomplished and intriguing outing from the man quite rightly celebrated by Roger Ebert as 'one of the most inquisitive filmmaker's alive.'
Bonus Features on 'Encounters at the End of the World':
- Commentary with Werner Herzog, Producer Henry Kaiser and Cinematographer Peter Zeitlinger
- Five Behind the Scenes Featurettes
- Jonathan Demme Interview with Werner Herzog
- Theatrical Trailer