W.E.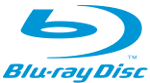 Directed by: Madonna
Starring: Abbie Cornish, Andrea Riseborough, James D'Arcy, Oscar Isaac

W.E. marks the feature-length directorial debut of singer and entertainer Madonna, a film which tells the story of a woman named Wally Winthrop (Cornish), who is fascinated by the relationship of the late Duke and Duchess of Windsor, Edward VIII (D'Arcy) and Wallis (Riseborough). Throughout the film, Wally beings to experience events in her life which also occurred in Wallis', leading her to believe that their lives are surprisingly similar in comparison.
Being aware of the fact that Madonna is the director of W.E. ultimately distracts from the film itself. The film is a mess in terms of cinematography, with nearly every scene containing numerous changes of angles and grainy filters, and both are completely unnecessary in the context. The rhythmic change of shots is reminiscent of ones seen in a music video; an obvious influence that Madonna has brought from her music career into this film. The tempo of the changes just doesn't work with the emotions that the film is trying to portray.
Cornish's portrayal of Winthrop is a mixed bag. When Winthrop is dealing with the deteriorating relationship between her and her husband, it's easy to sympathise with her due to her believable performance. In other scenes, Cornish's acting is rather bland, creating a lack of interest in her characters motives. Riseborough's performance as Wallis Simpson is admirable, but her attempt at an American accent is only subpar, causing a few distractions from the story. Oscar Isaac's character Evengi, a Russian security guard, was my favourite character in W.E., creating some charming moments in an otherwise dark affair.
A 'making of' documentary is the only special feature included on the Blu-ray. Surprisingly it is quite interesting to watch, with some decent cinematography and interviews with the cast and crew, however Madonna appears to have a lot more knowledge of the movie making industry than what is depicted in the final product. It's worth having a look if you're interested.
W.E. is a difficult film to describe to someone. There's just too much focus on each story it 's trying to tell, resulting in some scenes running longer than they should and making it difficult to determine the film's driving point until much later on. W.E. can be quite confusing at times, ultimately making it a messy piece of filmmaking due to the lacklustre directing by Madonna.
Stick to music, Madonna (if you really have to).