Vanity Fair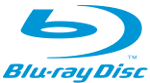 On paper, this film combines many of my favourite things. William Makepeace Thackeray's 1847–48 serial novel of the same name; Reese Witherspoon, who has usually been very good ever since Election; and director Mira Nair, whose Monsoon Wedding is a stunning drama in vibrant colours and sounds.
The novel sought to satirise English society during the Napoleonic Wars and to clarify confusion, it is a Victorian novel about the Regency period. At its heart, there is Becky Sharp, aptly described in the film's tagline thus: "In a time of social climbers, Becky Sharp is a mountaineer."
Seeking to advance her social (and financial) standing in an era before women's lib, she must rely on the only resources at her disposal. She conquers men and families, as well as wealthy patrons. Along the way, we get glimpses into the moral hypocrisy of a values-based society and the ascending commercial classes.
Having a relatively long runtime of 141 minutes (two hours and twenty minutes), it is nonetheless too short to do justice to the panoramic book. What comes much closer is the famous and superior BBC production of 1998, which has a runtime of five hours and can engage in details and subtleties more dextrously.
Natasha Little starred as Sharp in that version and makes a minor reappearance in Nair's. From her first appearance in the earlier production, when she light-handedly throws a Dr Johnson dictionary out of a carriage window, she dominates the screen. Nair seems to have fundamentally changed the mission of the narrative and characters, blunting Sharp and giving her more of a soul than was ever there. There is also an over-indulgence in Indian imagery and culture, leading to cringing anachronisms—one scene is essentially a Bollywood belly-dance number to the tune of an Arabic hit.
Rather than faulting the actors or cinematography (there is a lot of colourful, well-lit framing to imbue), my frustrations stem from the scant and sloppy writing and direction. There's the pretence of a bonnet drama without all the meaty goodness. The interaction between Sharp and best friend Amelia's husband oscillates wildly scene to scene. If you read the book, you would know why; if not, it is hardly credible and becomes a mere sideshow. The whole movie has that feel about it: an assembly of sideshows. This superficial approach left me unsatisfied.
The video and audio quality are virtually faultless. I have already mentioned the luscious lighting and colours. There are no special features.
Perhaps fans of Nair or Witherspoon simply must go out and buy this or those seeking a primer of the book will likely get a feel for the world of the novel. However, I am going to track down the BBC production I love so much. On balance, Vanity Fair shows a fair amount of the director's vanity.