Troll Hunter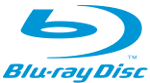 It's the middle of the night, in a forest somewhere in Norway. Three college students are nervously standing around, waiting for the mysterious Hans to return. You are the fourth person, viewing the world through the lens of the group's handheld camera. Something roars in the night, too loud and too angry to be a bear. A series of bright flashes lights up the top of a hill, revealing the skeletal black limbs of pine trees. A few moments later Hans crashes out of the undergrowth, wide-eyed, bellowing 'Troll!'
This is one of the more memorable scenes from Troll hunter, a clever little film from Norwegian writer/director Andre Ovredal. The film starts off with the three students interviewing hunters about a suspected poacher who is shooting and then dumping bears. The trail leads them to the enigmatic figure of Hans, who makes nightly trips into the wilderness in his strangely outfitted vehicle. Hans reluctantly agrees to tell his story on camera, but only if the filmmakers promise to follow his instructions to the letter. After several terrifying encounters in the forest with impossible creatures, Hans slowly reveals the truth: That trolls do exist, and that his job is to stop them coming into conflict with people.
The story is told as a mocumentary, in a similar vein to The Blair Witch Project or Cloverfield. The camera work is handheld, and edited to make it look as though it has been pieced together from different snippets of footage.
This handheld technique can be quite chaotic in the more action-oriented scenes, but there are plenty of long, steady shots, and you do get a very good view of the creatures early on. This could have ruined the suspense, but the CGI effects are good enough to ensure that this is not a problem.
While it's not overtly frightening for most of its running time, Troll Hunter is certainly unsettling. One particular scene is a good example: Some sheep have been tied up on a bridge, and the students are filming it from a distance as they wait for the troll to appear. As the sounds of the monster become louder and closer you'll find yourself fixated on the bridge, waiting for the attack… only to be shocked when it comes from somewhere completely unexpected.
It's this unpredictability that makes Troll Hunter so captivating and fun to watch.
There are a few moments, however, that strain the bounds of believability. Almost everything that the characters see as they drive through the countryside is attributed to troll behaviour: This boulder field was the scene of a battle, these upturned rocks and snapped trees are where they passed through, that power line is actually an electric fence designed to keep them away from people… it goes on. Sometimes you feel as if the writers have tried to explain too much, when it should have been left more mysterious.
Audio/Video:
The darker scenes feature lots of black, impenetrable shadows and a persistent graininess to the image, all of which helps heighten the tension. The daylight scenes are very clean and realistic by comparison. As said the CGI effects are good, and they're never pushed to do too much; the monsters are usually seen behind the green filter of night-vision or the mist of a snowstorm, revealing just enough detail without making them look fake. Your sub and mid-range speakers will get a workout from the various roars, grunts and crunches that the beasties make. This is definitely a movie you'll want to watch with the bass turned up and the lights off.
Special Features:
As well as a few Madman trailers, you have the following:
Deleted Scenes: A few bits of extra padding that were omitted, with good reason.

?Improv and bloopers: A very short segment showing us some scenes that didn't go as planned.

?Extended scenes: These contain alternative dialogue sequences and extra back-story.

?Visual effects: Some before and after shots of the various scenes receiving CGI treatment.

?Behind the scenes: Actor Glenn Tosterud takes us onto the set, through the make-up department and through the creation of several key scenes.

?Photo galleries: Some concept drawings and photographs used in pre-production.
Closing comments:
Troll Hunter is appealing because it's so different from the horror norm. The filmmakers had a rich and unique mythology to play with, and they've made the most of it. Well worth a watch!