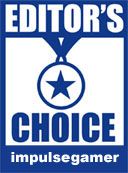 Based on a 1980's cartoon series, Transformers is a true modern day remake that features state of the art special effects and a story that is actually quite interesting. My only complaint is Shia LaBeouf whom Hollywood appears to love at the moment. Written by Roberto Orci and Alex Kurtzman (Mission Impossible III) and directed by Michael Bay (The Rock), Transformers actually had a $150 million budget which was worth every penny and seeing my childhood cartoons on the big screen in a live action movie is truly a sight to see.
The story revolves around the Autobots and the Decepticons, the allies and axis (respectively) in a long-running battle for the All Spark, a device that can transform just about any object into a robot. The Autobots want to ensure the Decepticons do not acquire control of it to take over the universe, even though many of the Decepticons might not realize their leader Megatron destroyed their home planet Cybertron in an attempt to acquire it.
Yet the All Spark arrives on Earth and it's discovered by Archibald Witwicky. A century later, his great-grandson Sam (Shia LaBeouf who was great in Disturbia but really bad in Eagle Eye), unaware of his family's discovery, is desperately trying to sell some of his past in order to get money for a car and win the attention of Mikaela played by the gorgeous Megan Fox.
A separate storyline that runs along with the movie is when a UFO of sorts attacks a U.S. Army base in Qatar, and a small group of soldiers was able to survive. In learning more about the attack, a computer analyst with a pierced nose named Maggie (Rachael Taylor, Bottle Shock) thinks she might be onto just how the attack transpired, and perhaps gain some information about the attackers to some degree.

Without spoiling the story anymore, Sam befriends one of the Autobots as is drawn into this robotic war, obviously saving the world and getting the beautiful girl. Even so, the ride is a true rollercoaster ride that will have you on the edge of your chair but best of all, this movie can be watched again and again, it's just that entertaining.

The video quality of Transformers is glorious and the attention to detail is amazing and at times, it actually looks like you are part of the movie. Extremely sharp picture quality, brilliant colours makes this one of the most impressive Blu-ray movies to date. Match that with a TrueHD soundtrack and you need to listen to this movie loud!
To compliment the enjoyable movie, it features a plethora of special features from engaging commentary by Director Michael Bay to some high definition HD featurettes regarding the history of the Transformers universe and how the movie was made.
How can you sum this movie up? Obviously the target is for male viewers of ALL ages due to the giant robots and stunning female lead played by Megan Fox, however even if you are not a fan of the genre, one cannot help but be impressed at how good this movie was put together that originally started as a cartoon series. Another one for the collection!
Special Features:
Commentary by Director Michael Bay
Transformers H.U.D.
BD-Live Features: Transformers Intelligence Mode, Menubots, Transformers Profiler
The Story Sparks
Human Allies
I Fight Giant Robots
Battleground
Rise of the Robots
Autobots Roll Out
Decepticons Strike
Inside the AllSpark
Transformers Tech Inspector
From Script to Sand: The Skorponok Desert Attack
Concepts
Trailers
Easter Eggs