The Victim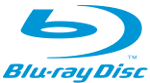 There are three things that every grindhouse movie needs; blood, breasts and Michael Biehn. Low-budget thriller The Victim has all three of these, with veteran actor Biehn assuming the role of writer, director and leading actor.
The filmís plot isnít anything spectacular; a woman (played by Biehnís wife Jennifer Blanc) is on the run from two men who killed her best friend while on a camping trip. While on the run she stumbles upon Biehnís character and the newly formed duo are high tailing it for the majority of this 76-minute feature.
Biehn certainly hasnít written something thatís Oscar-worthy, nor are his actors top-shelf, but for the type of film heís made they work perfectly. The occasional smirk inducing scene pops up as you would expect from this genre, but what you might not expect is the lack of any scary or thrilling scenes which lets down the film immensely. The obvious low-budget of the film doesnít help either.
That being said the film looks decent in 1080p resolution, although the sound was a bit of a letdown with some uneven levels in the dialogue and score. No special features were included on the disc but the end credits show behind-the-scenes footage of all the cast and crew, which was a nice little touch.
The Victim is a fun, late night B-movie but as a thriller itís only so-so. Fans of the grindhouse genre will find some amusement out of the intentionally cheesy acting and plot but others might find it a little Ďgrinding.í Big kudos must go to Biehn for showing his potential and competency as a schlock horror director. Give this one a go with your friends if you want light entertainment with some nice gore thrown in.