Directed by Paul W.S. Anderson (Resident Evil, Death Race), this 21st century interpretation of the French classic, The Three Musketeers is definitely what you would expect from this director. That is, The Tree Musketeers 3D features a thoroughly over the top plot and more special effects than a period movie should certainly have. After watching this movie in glorious 3D, I thought to myself... what would Alexandre Dumas the author of the original story think about this modernist approach? In one way, he would be pleased that his legacy continues but on the other, he might be a little annoyed that his original story has been slightly butchered.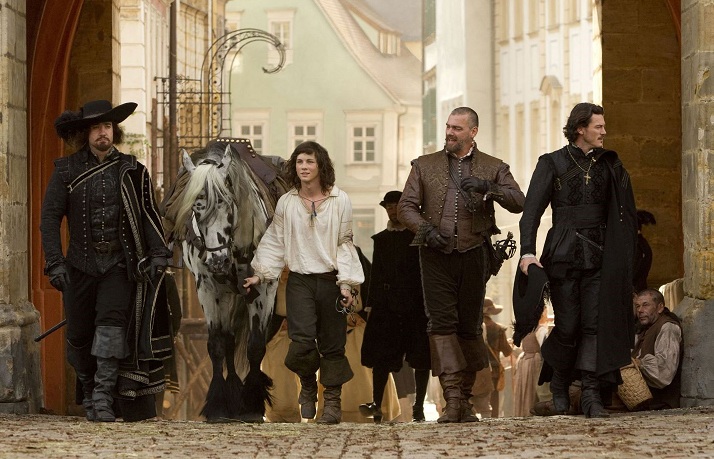 Even though this movie received a battering from critics across the globe, most people knew what they were getting into from the previews of this film. People were not going to watch this for the next potential Oscar nominees or a period drama but rather for its Hollywood action that even features strange hybrid flying machine that should not exist in this era. Thankfully unlike Anderson's other films such as Resident Evil or Death Race, there is a healthy dose of comedy used in this film that definitely adds to the swashbuckling nature of the story. Not to mention the comedy from the three Stooges… err… Musketeers.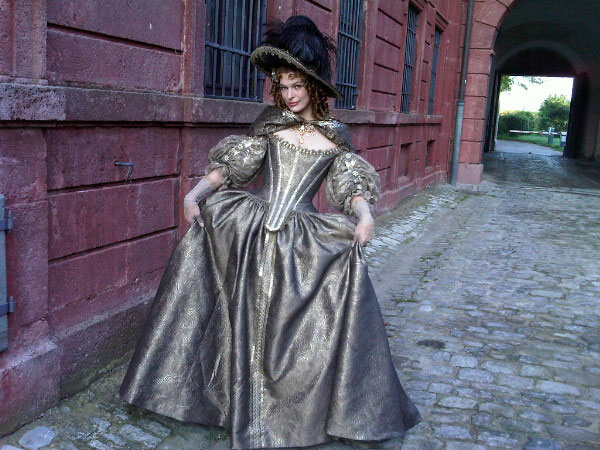 At times, the story loosely follows the original story and themes of The Three Musketeers but at times, it goes off on an almost music video type tangent that will leave some viewers scratching their head When D'Artagnan (Logan Lerman) discovers an insidious plot to overthrow the King of France (Freddie Fox), he attempts to seek the help of the famed Three Musketeers who are at rock bottom. Unfortunately his first meeting with Athos (Matthew MacFadyen), Porthos (Ray Stevenson) and Aramis (Luke Evans) doesn't go according to plan.
To make matters worse, a beautiful double agent (Milla Jovovich) is involved in this conspiracy in order to assist Lord Buckingham (Orlando Bloom) in this devious plot As the bumbling Musketeers eventually get their act together, the action and humour soon starts flowing but the stars of this movie are definitely the villains and Jovovich plays the seductress perfectly as does Christopher Waltz as the maniacal cardinal.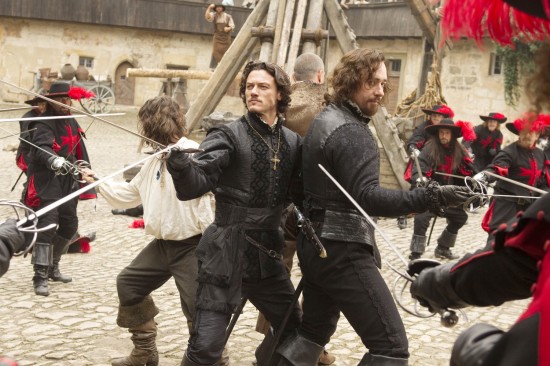 Final Thoughts

The Three Musketeers 3D is a fun yet ultimately forgettable movie that doesn't deliver much on a cerebral level but when it comes to action and well choreographed stunts, the film definitely delivers. With some impressive locales and gorgeous costumes, the only letdown is the limited use of 3D effects on this blu-ray release. The video quality is exceptionally clear as is the audio but the 3D effects are a little cheap and not very well integrated into the film itself. Add in some interesting special features which are only for the fans and if you loved the later films of the Pirates of the Caribbean franchise, than The Musketeers 3D may be just what the doctor ordered!