The Raid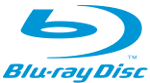 Welsh-born director Gareth Evans came out of nowhere with his 2009 martial arts extravaganza Merantau, a film which singlehandedly reinvigorated the flagging Indonesian cinema scene and introduced the world to newcomer Iko Uwais, an immensely skilled practitioner of the heretofore little-known martial art of Silat.
Merantau was the first Indonesian martial arts film in 15 years and the first to feature the art of Silat. Whereas his previous outing was an emotionally-charged coming of age tale, this time around Evans has gone for all-out action, and the end result is certainly convincing.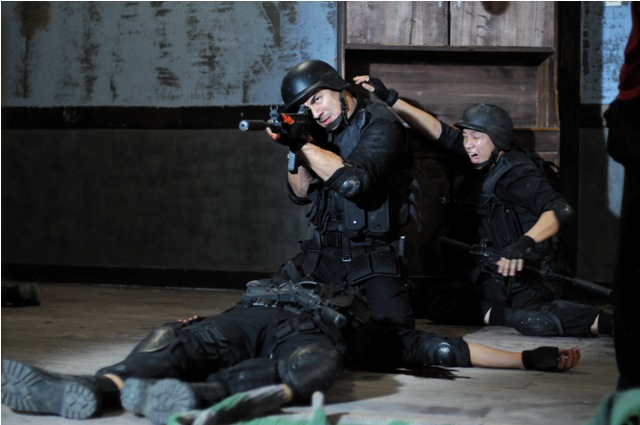 He wastes no time getting down to brass tacks, with none of that pesky emphasis on characterisation or setup that mar so many films today. An elite SWAT team must storm a murderous crime lordís hideout, an apartment block deep in the Jakarta slums populated by all manner of gun-toting thugs and lowlifes. They burst in, guns a-blaziní, and must take the complex floor by floor, hoping that the bad guys run out of bullets before they do. And thatís pretty much it: the movieís plot is videogame-like in its simplicity and execution, though thanks some imaginative cinematography and an essentially unbroken series of larger than life action sequences things are far from dull.
Uwais once more gives Ong Bak superstar Tony Jaa a run for his money in the all-important field of inventively choreographed ass-kickery, though takes a while to warm up this time around owing largely to the fact his character has to wait 25 minutes or so for most of his SWAT team buddies to be violently dispatched. Once he gets going heís again unstoppable, and again quite captivating to watch in motion. He seems to channel all that was best about Bruce Lee and his more recent martial arts cohorts like Jaa and Jackie Chan, their discipline and humanity, their perfect blend of quickwittedness as well as quick reflexes. At any rate itís an absolute pleasure watching him get down to business, and if Merantau laid the groundwork then The Raid cements him as an action star of the highest order.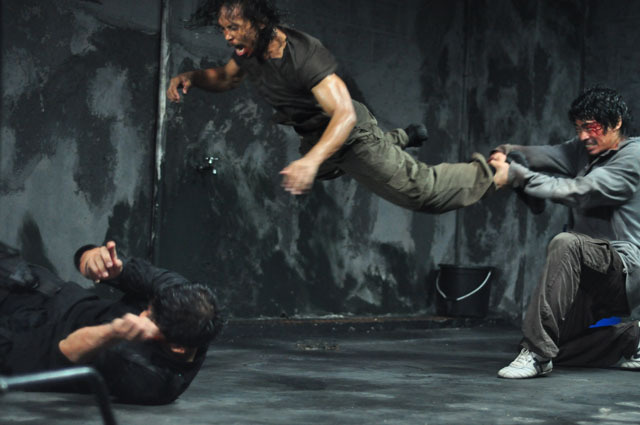 Audio & Video
The transfer is crisp but rather dark and grainy in places. Presumably this is intentional; at any rate it doesnít detract from the abundant on-screen carnage. The audio options are a DTS-HD Indonesian 5.1 which might most aptly be described as stonking, and a slightly less stonking but otherwise fairly robust Indonesian LPCM 2.0.
Bonus Features
Not quite as laden with extras as its predecessor, The Raid nonetheless features a Behind the Scenes featurette, Toronto International Film Festival premiere footage and a Q & A with Evans taken from the Festival.