The Lucky One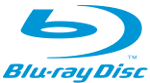 Sgt. Logan Thibault (Zac Efron), is a United States Marine, serving on his third tour of duty in Iraq during Operation Iraqi Freedom. During a night raid, his and another platoon are ambushed, resulting in casualties. The next morning Logan notices a glint in the sand and after moving closer to take a look, he finds a picture of a woman with the message "keep safe x" written on the back. At that very moment, a mortar attack hits and destroys the area he had just been sitting, killing those there, but only leaving him with minor injuries. He searches for the owner of the picture, but with no luck, so he decides to carry it with him. After making it out of skirmish after skirmish alive, when others aren't so lucky, he is told by his best friend that the she is his good luck charm and guardian angel. His tour ends and he returns home, but struggles to readjust to home life, so with his dog, Zeus, they make their way on foot across the country to find the mystery woman in the photo, so that he may thank her for watching over him.
The film is based upon the novel by Nicholas Sparks, who's books have been adapted into several successful films, including, Message in a Bottle, The Notebook, and Dear John and The Lucky One is no different, but is the lesser of Spark's film adaptations to date. It deals with themes of fate and destiny. Occurrences that happen in people's lives that start a chain of events, leading them to their purpose in life, or the person, which, when you think about it, are pretty much the same thing (if you want to get all soft and gooey, like the material).
Unfortunately, this film is the weakest entry to the Spark's film adaptation canon (Dear John being the personal pick of the bunch!). To begin with, the story is flimsy and clichéd. Yes, we've seen this before and based on Spark's material, there's high hopes for it, but unfortunately it just doesn't come through with the goods. We are rushed through the film, scene after scene, no doubt to get the two leads together as quickly as possible and our story underway, but even after they meet, we are just sped through with no chance to let the story or scenes sink in and simmer.
One cheese filled scene in particular, that will cause an eye roll (personally a chuckle from me), as if it was lifted from an 80's flick (sax solo!) with our two leads locked together in the throws of passion, only to turn toward a wall, which happens to be directly under a running showerhead, resulting in saturated leads and the slow removal of soaked clothes, in the most passionate way a romantic drama can. Cue love scene!
Zac Efron has come a long way from his High School Musical days and here he does as good a job as he can with the material, but he feels a little out of place. He is maturing as an actor and this is really his first mainstream 'adult' role, but I think if he did this movie 5 years from now and after a few more weighty performances behind him, he'd fit the bill, but right now, it's hard to see him slip into a role like this. But granted, this film will work for him and 5 years from now, he may just give us that performance that makes us go 'wow'.
The Lucky One is unfortunately an underwhelming entry of Spark's big screen adaptations, with two leads who aren't that interesting to watch, but they do their best with the material given. With Spark's works all so similar, it seems as though the well is running dry cinematically for this type of story. Perhaps it's time he writes an action novel?
SPECIAL FEATURES:
Zac Efron Becomes a Marine
Watch the Sparks Fly - The Romantic World of the Lucky One
Zac and Taylor's Amazing Chemistry