The Iceman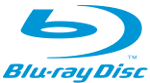 Based on one of the most notorious hitman in America, Richard Kuklinski, The Ice Man is almost a real life drama that follows the life of this sadistic killer. According to police and news reports, Kuklinski murdered over 100 people between the 1960s to the 1980s.
However what makes The Ice Man such a powerful drama is actor Michael Shannon (Man of Steel) who really creates this spine chilling character who successfully managed to juggle his family life with his murderous killing spree as a hitman. The film is also directed by Ariel Vromen who successfully manages to link the key moments in Kuklinskiís life that mirrors the decades well.
The film begins in the 1960ís that introduces both Kuklinski and his soon to be wife Deborah (Winona Ryder). As his story progresses, he becomes mixed up with the wrong crowd while working at a pornographic film lab. It is here where he becomes involved with mob boss Roy Demeo (Ray Liotta) who offers him a job as a debt collection and hitman.
As the years progress, Kuklinski eventually has two daughters to wife Deborah who are blissfully unaware of his work. Vromen carefully shows the dichotomy behind Kuklinski, a loving family man who is torn between his ďotherĒ world as a killer. Shannon is also quite scary as Kuklinski and I believe was perfectly cast as The Ice Man that as a result creates this very powerful and chilling drama.
Itís also great to see Winona Ryder back in the movie world who creates a very likeable and realistic character of Kuklinskiís wife. Given that, all the actors in this film have some great performances, especially Ray Liotta (Mob Boss) and Chris Evans as his hitman partner. Thereís even some great cameos as well that include James Franco and Stephen Dorff.
The Ice Man is a gripping drama that is definitely not for the feint hearted!