The History of the Eagles: The Story of an American Band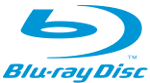 We originally got a code to watch this with press access online. So impressed with the production value of the three disk set I went ahead and got hold of a Blu Ray copy as well so we could not only do a review on the production, but also the product as a whole.

The band called "Eagles" is pretty much one of those worldwide iconic bands that captured something, that lightning in a bottle that made them a part of the fabric of musical history. When you really look at how many bands there are worldwide and then the number of bands that achieve memorable status for the performances, the song writing body of work that endears them to music lovers world over, there are very few bands that get there.

Eagles are one of those bands that the songs weather the test of time and they can still fill a concert hall and even a stadium with appearances. Most people can map out their lives memories to an Eagles song, it's a snap shot of living, loving, tragedy and triumph, a mirror for either how we feel or felt at a certain time or been inspired ourselves with the lyrics, sounds, rhythm and harmony of the incredible song writers and performers.

For any music lover or someone that enjoys music history this sets production value is off the charts, this is an undeniable and unprecedented bit of music history. It's a must have for your collection.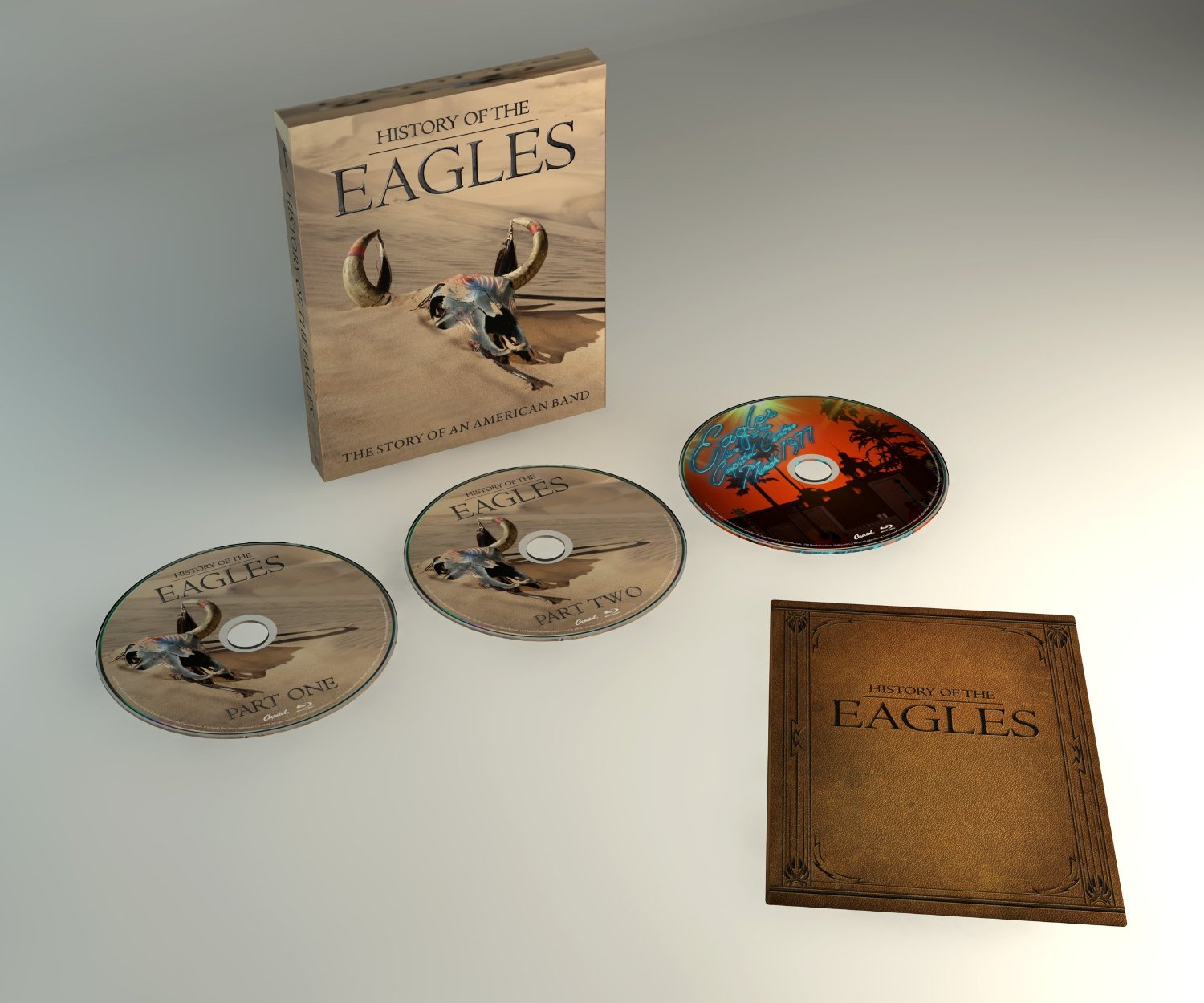 Just out (April 2013) in Blu ray and DVD packaging, the Blu ray has 3 disks in 1080p video resolution with a DTS-HD Master Audio option. There is a photo booklet and hours of new, previously unreleased material. As if this was not enough, the third disk is a 1977 concert performances from the Capital Center in Landover, Md. (Hotel California Tour) including Hotel California, New Kid In Town, Take It To The Limit, One Of These Nights, Lyin' Eyes, Rocky Mountain Way, Best Of My Love and Take It Easy.

This spectacularly well put together history telling documentary covers it all without turning away from anything. It's all here, the good times, and the painful times. From how everyone met and how this laid the seeds of creativity and direction and the eventual forming of the group Eagles.

Throughout film and archive clips, there are interviews with band members and other musical artists that crossed paths with the band and or band members at one time or another through the bands history. Eventually we get to see and hear about the search for direction, inspiration, and the doubts of keeping the hits coming. The band members struggling with internal disagreements throughout their career and the eventual Eagles split up in 1980. Once again the band reunited in 1994 for the album Hell Freezes Over. This album is a mix of live and new studio tracks.

The band has toured intermittently since then. Sometime in 1998 they got inducted into the Rock & Roll hall of fame. In 2007, the Eagles released Long Road Out of Eden. This was a studio album at long last after 28 years of no studio albums. Since the release of The History of the Eagles: The Story of an American Band the band has been continuing to have successful tours and in support of the documentary they are now on The History of The Eagles Tour.

As I stated nothing is shied away from, but there is still an actual level of privacy to these individuals. The focus is on the Band and the band only. Drugs, Booze, Sex and Songs, fighting and all…but wives and family is strangely glossed over almost as an after mention; or as I put it, a level of some privacy. After the entire band share so much of them -selves, it may be good to keep some pieces private for themselves. It's already an incredibly attention keeping journey after all.

Now about the Blu Ray version I ended up getting….

The aspect ratio kind of bounces around a bit due to some of the older source material. Strangely enough even the old archive type videos look pretty darn good. It's a mixed bag video wise, sometimes older footage looks pretty bad, but this may well be the best source material that was available…or even in existence anymore.

It has an AVC encoded 1080p transfer. Most of the documentaries on both disks are in 1:33 and 1.78:1. The concert disk is in 1080i and in 1.33.1. The concert is a must have, while it can look like it's a bit fuzzy at times the rare footage and concert are a must have for any fan or music lover. This is history.

Sound for this product has two different options DTS- HD Master Audio 5.1 and LPCM 2.0. Sound over all is pretty good throughout. At time, especially with the music one could tell that someone got creative to work older sound into a 5.1 world.

The History of the Eagles: The Story of an American Band is just spectacular.

Eagles are:
Current
Glenn Frey – vocals, guitars, keyboards, harmonica (1971–80, 1994–present)
Don Henley – vocals, drums, percussion, guitar (1971–80, 1994–present)
Joe Walsh – guitars, vocals, keyboards (1975–80, 1994–present)
Timothy B. Schmit – bass, vocals, acoustic guitar (1977–80, 1994–present)

Earlier Band Members
Randy Meisner (1971-1977) - Vocals, Bass, , guitarrón. Founding member
Bernie Leadon (1971-1975) - Vocals, Guitar, Banjo, Mandolin, pedal steel .Founding member
Don Felder (1974-1980, 1994-2001) - Guitar, Mandolin, Vocals, , keyboards, pedal steel.

Have fun, play games, enjoy music!
Edwin Millheim
United States Editor
Impulse Gamer