The Guilt Trip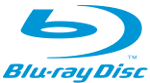 According to Rotten Tomatoes (May 2013), 38% of critics and 46% of audience members enjoyed Streisand and Rogen in The Guilt Trip, a road trip comedy about a mum and son. Thankfully I had no self-imposed expectations when I watched this film on Blu-ray with my wife and when the credits started rolling, I was actually pleasantly surprised of how this feel good comedy left me. Directed by Anne Fletcher (The Proposal, Step Up), The Guilt Trip revolves around a rather estranged relationship between a mother and son. Seth Rogen plays Andy Brewster, a single man who has dedicated his life to science and invention with the end result being a miraculous natural cleaning product that not only does the job but can even be consumed by humans. Unfortunately for Andy, he lacks the knowledge of product branding which makes it difficult for him to market. His plan is to drive from the Midwest to San Francisco, meeting with shopping chains such as Costco and the Home Shopping Network to promote his product.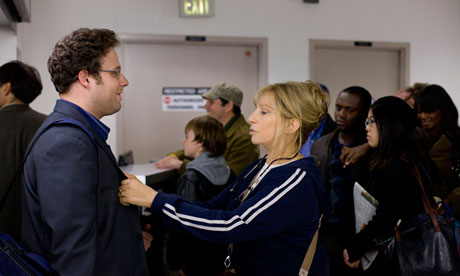 His first destination however is his mother's home where she discloses that he was named after her first love, Andy Margolis. Joyce, (Streisand) apparently had a "tramp year" before she met Andy's father. However as Andy's father died when he was eight, his mother has remained single and uncharacteristically he decides to give his mother something special due to his "guilt trip". The plan is to take her on his road trip and then drive to San Francisco to meet Andy Margolis. Andy is hoping that his mother who has dedicated her life to him can finally find happiness. From here, mother and son drive around the United States that eventually leads Andy to snapping at his mother, with Joyce giving him a few home truths as well. From a bar fight to a hilarious visit to Costco and a pseudo romance for Joyce with a cowboy (Brett Cullen), The Guilt Trip is definitely an emotional rollercoaster for both its participants and the viewer. Although the comedy is quite subdued, the relationship between Andy and Joyce is quite realistic that is the highlight of the film. Even though it is a shame that Barbra Streisand and Seth Rogen had their funny bones restrained, the end result of The Guilt Trip is a feel good movie that is perfect for a good night in.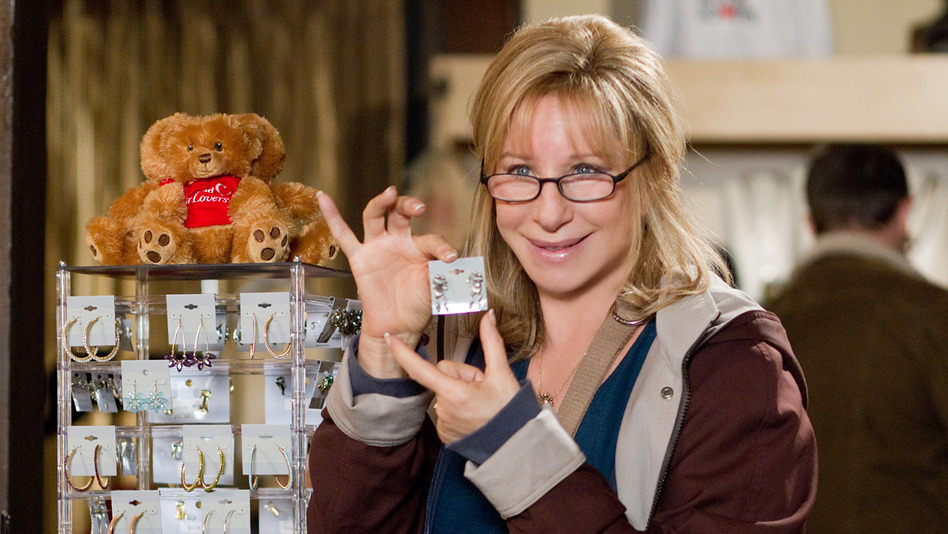 On Blu-ray, the video quality boasts vibrant colours, sharp images and no errors whatsoever. Audio compliments the video with strong levels and a DTS-HD 5.1 soundtrack. For special features, The Guilt Trip boasts a plethora of extras that include Barbra & Seth, Barbra's World, Guilt Trip: Real Mother a Road Trip, Gag Reel and Deleted Scenes. My favourite special features were The Gag Reel for obvious reasons and Seth Rogen has this very unique laugh that made me smile each time I heard it plus the Alternate Ending which gives a much better ending to the cinematic version which not only sees Joyce happy with Ben Graw the cowboy but a potential romance blossoms between Andy and Andy Margolis' daughter who happens to be called Joyce. It's the subtleties of the film that make The Guilt Trip such an enjoyable film. Recommended!