The Devil's Double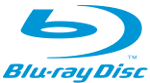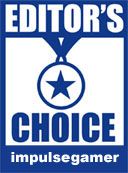 Iraq -1987
Latif Yahia (Dominic Cooper), an Iraqi soldier from an upper-class family, is called upon to become a ďfedaiĒ (ďbody doubleĒ or political decoy) for Uday Hussein (also played by Cooper), the playboy son of Saddam Hussein (Phillip Quast). After initially refusing the position, Latif Is imprisoned and tortured and ultimately gives in when he family is threatened with death. Undergoing minor cosmetic surgery to perfectly resemble Uday, dressing the same and even wearing prosthetic teeth - Latif finds himself thrown into a world of riches, violence and cruelty, all the while trying to resist this life of a man whoís volatile, erratic and unhinged nature, while also being forced to impersonate him exactly.
Cooperís performances are what makes this film. On one hand, he plays Uday Hussein - rich, powerful and fanatical. Cooper plays him larger than life, almost like a cartoon. His actions are so over-the-top and reprehensible, but it feels true to what we know. On the other, he plays Latif Yahia - a quiet, patriotic soldier and loving son who plans to take over his fathers business after the war. He finds himself thrown into this situation of having to impersonate a madman, while trying to stay himself. Cooper plays it perfectly with Latif, forced into a situation he doesnít want to be in, only doing it because he is made to. You see his struggle, trying to stay true to who he is, trapped in this situation that he has no control over. It really is great to watch.
Lee Tamahori, Director of the films; Once were Warriors, The Edge and Die another Day, brings a really great flair and style to the film, recreating the look and feel of late 80ís Iraq, along with Udayís palaces, with all the over-the-top gold and decadence weíve seen on news reports and documentaries for years. The film feels a lot like an Iraqi version of Scarface, with a similar, tone, style and feel, though it will never be that film, this stands on itís own legs for what it is, while sharing a similar sense and style.
The picture quality is flawless! Itís amazing how good this film looks. From the beautiful, vibrant gold of Udayís palace, to the picturesque, rolling sand dunes of Iraq, framed by the setting sun. Itís one of the very best blu-ray transfers that I have ever seen and Iíve seen many! The audio is fantastic too. A particular scene that comes to mind is a club scene earlier in the first half of the film, as our characters walk into the club, with a wealth of colour, spotlights framing people on the dance floor, colourful outfits from the 80ís, all to the sound of Dead or Aliveís - You spin me around. It really is a standout in all regards, pieced together perfectly!
The Devilís Double really is an interesting piece, one that I can with all honesty say I enjoyed more than I thought I would. Itís violent and unflinching, with amazing production values and two central performances from one actor who is to be praised for the polar opposite performances he has put onscreen for us to enjoy!