The Company You Keep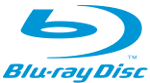 Directed by Robert Redford, The Company You Keep caused quite a controversy when it was originally released at the cinemas due to the way he portrayed the Weather Underground, an American radical left organisation created to help overthrow the US government during the 1970's. The story is actually based on the novel of the same name by Neil Gordon but unlike the book, distances itself a little too far away from the original premise.
Nonetheless the story revolves around lawyer Jim Grant (Robert Redford), a single father whose life is about to be thrown into turmoil and a deadly game of car and mouse. The story begins with a former member of the Weather Underground (Susan Sarandon) being arrested by the FBI for her involvement in an armed bank robbery several years ago.
However when reporter Ben Shepard (Shia LaBeoulf) begins to cover this case, he soon discovers that Redford who is a pillar of society was actually a member of this clandestine organisation. This creates a huge problem for Grant and forces him to flee in order to find the answers needed for not just redemption but a secret that has kept well hidden.
The biggest difficultly I had with The Company You Keep is the convoluted story that is in essence a collection of ideas that fails to gel. LaBeoulf plays a rather two dimensional character, whereas the other actors such as Stanley Tucci who plays his character's editor or Chris Cooper that plays Grant's brother are left in the waiting. Redford is once again excellent.
For the majority, Redford's previous film work has been exceptional but something goes awry with the Company You Keep. Given that, there are some interesting moments and some intense scenes but overall, this movie fails to produce any political intrigue which was the sole purpose. Add in a faux relationship for Shepard with actress Brit Marling and even the daughter of Grant played by Jackie Evanchno and the pieces just seem forced.