The Big Wedding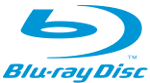 This interesting comedy follows a family wedding and does harken back to the Focker Movies in terms of its comedic value. It is also based on the French comedy, My Brother is Getting Married. When Missy (Amanda Seyfried) and Alejandro (Ben Barnes) are about to be married, this causes a ripple through their families, especially with Don (Robert De Niro) who is allegedly attempting to woo back his ex-wife Ellie (Diane Keaton) for the wedding, even though his new girlfriend was the former best friend (Susan Sarandon) of Ellie.
To make matters worse, Don and Ellie's other children have their own issues with Lyla (Katherine Heigl) pregnant and having relationship issues and her brother Jared (Topher Grace) is still trying to find the right person to lose his virginity. As Missy and Alejandro attempt to appease both their families, they have issues of their own with Father Monaghan (Robin Williams) who is almost like the same character he was from License to Wed. Not that this is bad mind you. He of course questions the couple about whether they are ready for the sanctimony of marriage.
From here, chaos ensues and there's some great moments in the film that had us in stiches. Another interesting element of the film is the wonderful star studded cast that really lend themselves well to the film, even though at times it's a been there done that type of movie. Regrettably with the high profile cast, Seyfried and Barnes do take a backseat to the other actors and story unfortunately but overall, it still works well.
On Blu-ray, the video quality looks exceptional with super crisp images, vibrant colours, strong blacks and no noise whatsoever. Audio works well, especially with the 5.1 DTS-HD Master Audio track with perfect dialogue, music and sound. For extras there is a making of called coordinating The Big Wedding that is insightful but a little lacklustre.
Final Thoughts
The Big Wedding is a fun film that is entertaining at the time but ultimately forgettable due to the predictable nature of the story. It is still worth watching if you like romantic comedies of mayhem and discord.