Swingers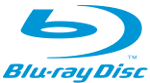 As you can see on the cover, back in the day someone said Swingers was "Tarantino meets Seinfeld". The nifty tagline "cocktails first. questions later." rings true. A group of up-and-coming 20-something actor buddies have made the leap from New York to LA and attempt to live the dream, without telling their parents of their difficulties and hitting walls. It's very much a don't ask-don't tell approach when it comes to the prickly questions of success.
Jon Favreau co-produced, wrote and co-starred as Mike, who is a struggling actor struggling to get over the girlfriend who dumped him six months ago. He has joined his pals Rob (Ron Livingston) and Trent (Vince Vaughn). Trent end ups persuading Mike that the only cure for his romantic malaise is a trip to glitzy, glammy Las Vegas. With three hundred cash in pocket, their "big" night out is curiously entertaining.
They meet a waitress and her friend and stumble back to her trailer. For me, these tight, realistic and intimate scenes are the best in the film and struck an encouraging note. The dialogue is earnest and engaging and you want more... you wish you were in that cosy, stuffy hormone-infused trailer too!
Sadly, they go home and the rest of the film is spent in late-night jazz lounges and uber-cool clubs with no signs, which deliberately hark back to the Rat Pack era. The guys even speak in a purposely old-fashioned way, using words like "baby" and other vocabulary fossils. In my eyes, the promise of the Vegas scenes is not lived up to. That's not to say I didn't enjoy Swingers, and its comradely 'bros before hoes' skew on life. I just wish the sharp insight on life and love had been consistent.
You watch a film like this and wonder, where did it all go wrong for Vaughn and Favreau, who appeared in the risibly poor Couples Retreat. All the guys on screen are so crisp and quick, stamping their presence whenever we see them.
The film transfer is clean with respect to sound and footage but there is no bonus material. It's a pretty good soundtrack, if you like that sort of music.
And though the filmmakers self-consciously decorate the sets with Tarantino film posters, I am less keen to link Swingers to that director's output or even Seinfeld. All in all, this is a curious step back into the mid 1990s, when single guys hung out to talk about all sorts of things. Also check out the vintage gaming gear on display! NHL never looked to pixelated, without possibly the exception of an Atari.