Romantic comedies generally follow a formulaic script and Something Borrowed is one of those romantic comedies. The premise behind the story revolves around ugly duckling Rachel (Ginnifer Goodwin) who is actually quite beautiful but plays second fiddle to her over-sexed best friend Darcy (Kate Hudson).
Unfortunately for Rachel, her best friend Darcy is about to marry rich-boy Dex (Colin Egglesfield) whom she set both of them up in law-school. However as the story progresses and through a one night stand between Darcy and Dex, we learn through careful flashbacks and uncomfortable scenes set in the present that both have secretly been yearning each other. As the wedding date looms for Dex and Darcy, Rachel and Dex steal as many moments as they can to determine if there is truly something between them which leads to the rather predictable ending.
Hudson plays the extroverted friend well, especially for the comedic moments and generally seems to play the movie drunk. Then we have Ethan (John Krasinki) who grew up with both Rachel and Darcy and just like Rachel has been the third wheel between Darcy and Dex. "Shockingly" we learn that Ethan also has his eye on one of his friends from childhood. Ethan's character has definitely been thrown in to add an element of comedy to this film but his character feels pushed to the side unfortunately.
Lastly, we have Marcus (Steve Howey) who plays the skateboarding rich dude as he attempts to bed every women he can in the Hamptons which is where the majority of this film is based. The final piece to this puzzle is Dex who is actually quite a complicated character as he does not want to hurt the feelings of Darcy or embarrass his rich parents by calling off the wedding. It may not be the most original film of the year but for those who enjoy this genre, it definitely hits all the right buttons.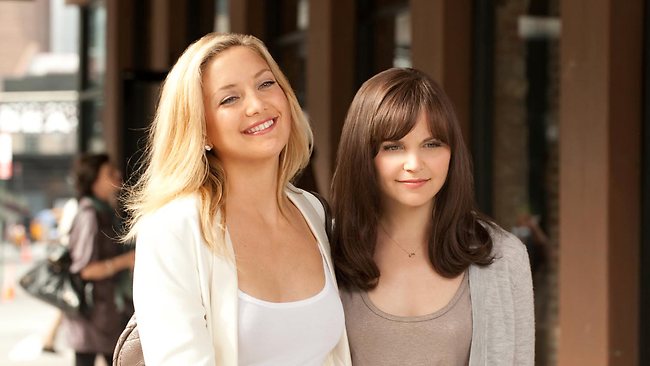 Best friends Darcy and Rachel
Video, Audio & Special Features
Video and audio quality is above average with sharp images, vibrant colours and deep blacks. Audio sounds decent but don't except your surround sound system to be taken through its paces. It's not the most exceptional Sony release but it still looks and sounds good on Blu-ray. Where this release does shine however is for its wide myriad of special features from bloopers to behind the scenes and everything else in between. You do need to be a fan of the movie to enjoy the extras but thankfully they are there. All in all, Something Borrowed is enjoyable yet ultimately predictable and clichéd romantic comedy. Definitely for those who love this genre!