Shame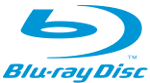 The film follows Brandon (Michael Fassbender), a young thirty-something, living in New York City and working as a successful advertising executive. While Brandon is successful in his work, he is a Rather reserved man, who seemingly has no close friends. He also hides a secret addiction to sex. His secret life becomes affected as his estranged sister, Sissy (Carey Mulligan) makes an unannounced visit. His life slowly begins to spiral out of control as her disruptive presence and need for connection pushes his need to feed his secret addiction to much darker places as he tries to distance himself from her.
Fassbender as Brandon has an almost quiet desperation. He needs to satisfy his addiction numerous times, on a daily basis. He can be a man of few words, but you see everything in his face and his expressions. At times he's like a junkie who needs his next fix, sometimes wherever he can get it. He is no different to anyone who is drug or alcohol dependent, though in his case, his dependency is sex, but when it comes to any form of intimacy or connection, with someone that he actually likes, he struggles to perform. He is a man who is completely consumed and controlled by his addiction and Fassbender plays him amazingly. Though Brandon is quite reserved through the film, we seem to know almost everything he is thinking and that is all due to our films lead, who has been on a meteoric rise with one amazing performance after another, film after film.
Mulligan gives another impressive performance with Shame. She plays Brandon's younger sister, Sissy - a fragile wandering musician with no real place to call her own, moving from town to town, gig after gig and coming to New York City to reconnect with her brother, but also because she has nowhere else to go, after breaking up with her boyfriend. Sissy is a girl just trying to find somewhere to belong in the world - following her passion and wanting love, connection and acceptance from somebody and we get those things from family, right? She also gives us the films most beautiful scene with a very sad rendition of New York, New York.
Director, Steve McQueen handles the film well and deals with the topic of sexual addiction head on - giving us a very real portrayal of what is shown in the film as an incredibly destructive and serious vice to be afflicted with. While the film isn't perfect, it comes close, albeit with a few stumbles along the way and due to the films (at times, quite graphic) subject matter, it's a film that a good deal of people may avoid, or watch through hearing great word of mouth about it.
Shame is a film with a dark subject matter, which we all wouldn't want to admit an interest in watching. It's sad and at times quite confronting, but it's a film with a phenomenal lead performance from Michael Fassbender, which alone is worth watching this critically acclaimed film that will be a highlight in his film resume for years and years to come.