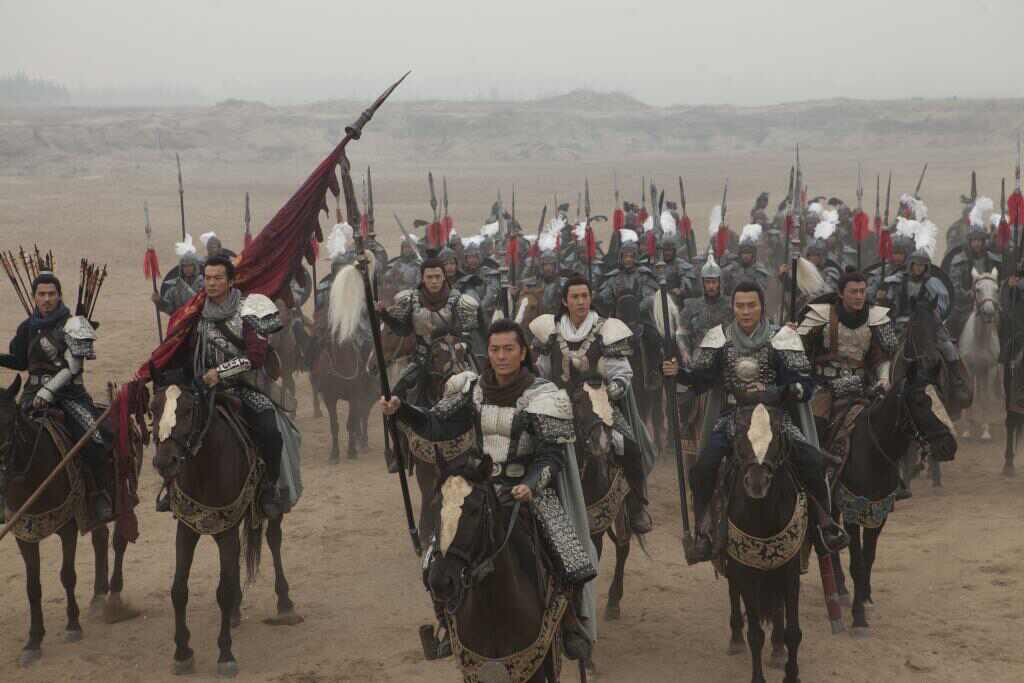 Drawing its inspiration from Chinese legend, Director Ronnie Yu – Probably most familiar to Western audiences for the Freddy vs. Jason and Bride of Chucky films – helms this tale about seven brothers who go to war against Khitan invaders in order to rescue their father, the eponymous General Yang.
The saga of the Yang family has long been a mainstay in Chinese culture, with the major difference between this iteration and the many that preceded it being that the focus is squarely on the seven brothers and their battles rather than their wives, who remain at home anxiously awaiting their return. With Saving General Yang, Yu and screenwriter Edmond Wong (Ip Man) have decided to eschew the multi-generational arc of the family's tale and have instead concentrated their focus down to one small chapter within the overreaching folklore; this distillation allows for Yu - Returning to the director's chair after a seven year absence - to concentrate on delivering an historical epic filled with spectacular battle scenes on par with films like Red Cliff, albeit less accomplished and at the expense of giving the film a sturdy emotional core.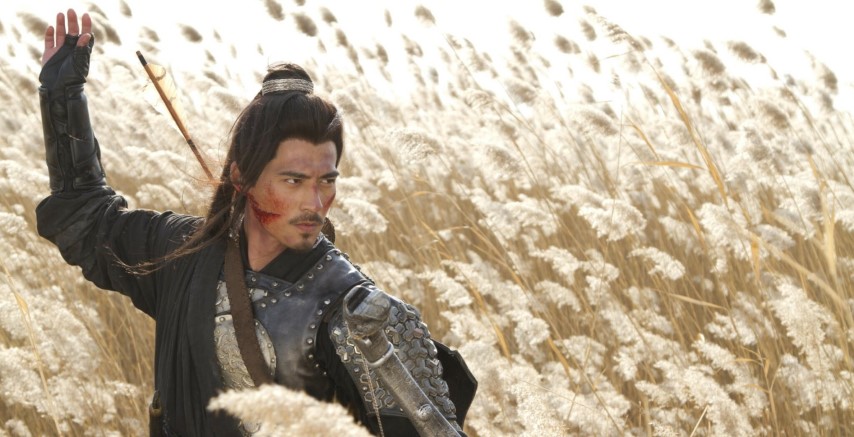 The main crux of the story concerns a martial arts battle for the hand of the lovely Princess Chai ending in the accidental death of the son of warlord Lord Pan Renmei at the hands of Yanzhao, General Ye Yang's sixth son. When Khitan forces attack a nearby village, Yang is forced to align himself with Pan and accept the position of leading the vanguard of a defensive attack by Pan's army; however the actions of his son come back to haunt him when, in a particularly nasty retaliatory act, Pan orders a retreat of the supporting forces once first contact is made, leaving Yang stranded and at the mercy of the Khitan army.
Taken hostage by the Khitan commander, a ludicrously over-the-top caricature of villainy named Yeluv Yuan with a vendetta against Ye due to the general slaying his father, Ye is used as bait to lure his sons to the Khitan compound to rescue their father. With the ominous prophecy of an oracle still ringing in their ears - "Seven depart, only six return"- The sons band together and set out with a small brigade to face seemingly insurmountable odds. Inevitably this small band of warriors is set upon by Khitan forces, leading to a dazzling array of hyperkinetic action setpieces.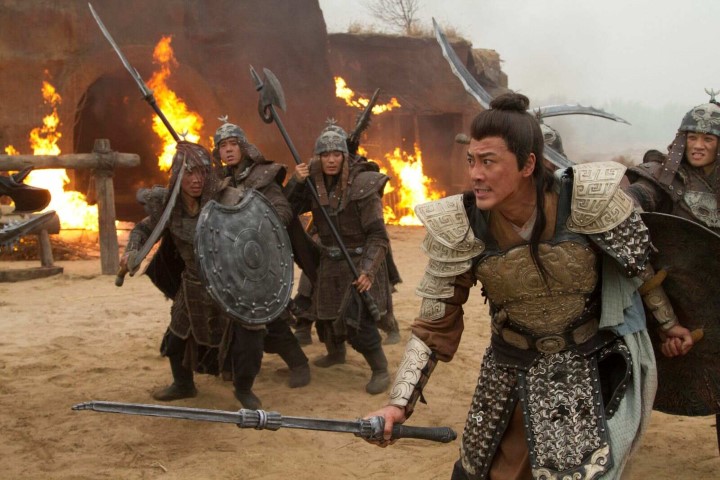 These battle scenes are the main draw of the film and they're choreographed pretty damn impressively, with the highlight being a tense arrow battle. Fans of epic fight scenes will get their money's worth with Saving General Yang's combat scenes, as they're as visceral and unashamedly gory as the real thing. Unfortunately the overall scope of some of the battles are let down by some mediocre special effects, but the lavish production design more than makes up for these slight dips in quality, recreating feudal era China with great aplomb.
Yu is quite capable of crafting exciting action sequences with a deft hand but the same can't be said when it comes to more intimate moments, with embarrassingly bad dialogue and an almost complete lack of characterisation dragging the quality of the film down. Ill considered fantasy sequences seem out of place and some of the flourishes added to certain battle scenes only serve to detract from the impressive choreography. The cast do as well as they can with their flimsy characters but it is slightly odd than the cause of the events that transpire, Princess Chai, only makes a cursory appearance. In fact, the female cast members are given practically nothing to work with and their brief appearances on screen only serve to highlight that this is meant to be a testosterone fuelled incursion into the battlefield.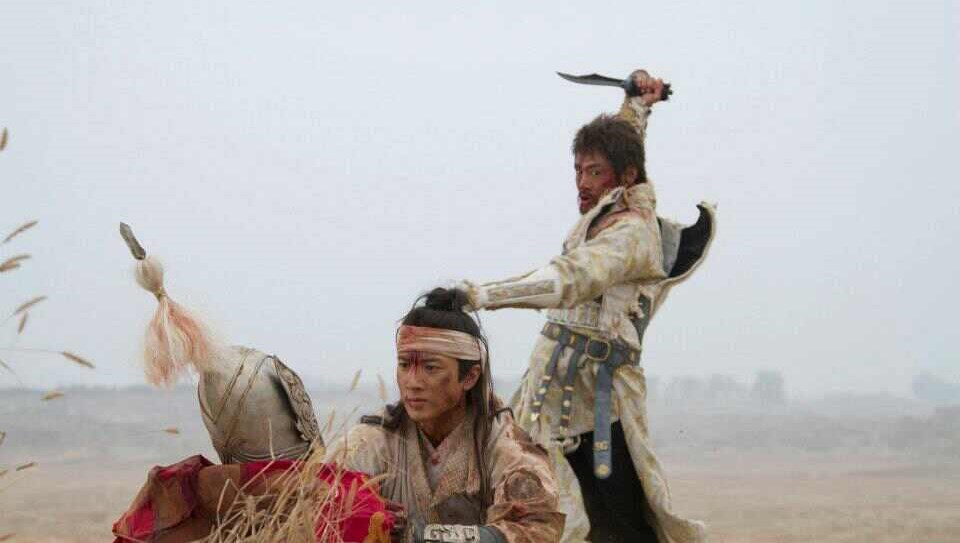 Special Features
There are no supplemental features on this release.
Final Thought
Fans of Eastern cinema will find a lot to enjoy about Saving General Yang, packed to the brim with excitingly shot action scenes as it is. The film features many impressive setpieces and some imaginatively staged battles but it is lacking an emotional core that makes the entire film feel slightly hollow. You're never given enough time or insight into the characters to really form a connection and, as such, you never really fear for the safety for the protagonists. Still, if you're looking for an historical epic filled with engaging and exquisitely shot battle scenes, and you're not put off by the often confronting moments of gore and brutality (Not entirely surprising given Yu's pedigree in the horror genre) then Saving General Yang is a decent way to whittle away the hours on a quiet Saturday night.
Saving General Yang is presented in Mandarin with English subtitles.