Safe Haven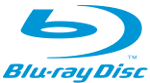 On the surface, Safe Haven looks like any other Nicholas Sparks movie. Even the poster featuring a kissing Julianne Hough and Josh Duhamel looks much the same as past films.So it is a pleasant surprise when you realise that there is a bit more to this film than being overly romantic and tear-jerking the way the films based on Sparks' novels have gained a reputation of being. The film opens at a bus station with a young girl, Katie (Julianne Hough) on the run and a policeman in pursuit of her. She manages to escape and eventually makes her way to the bayside town of Southport in North Carolina where she finds work as a waitress. Katie ends up falling for widower and father of two, Alex (Josh Duhamel) and makes friends with neighbour, Jo (Cobie Smoulders). She slowly begins to open up to these new people and bit by bit, her secrets come to the surface.
Safe Haven is the one Nicholas Sparks book that was perfect to be made into a movie. What made the book so different to his past page to screen adaptations is that it has a real thriller aspect to it, rather than just being the standard romance film. As a result, it is a much better watch than what you think it is going to be. There are three fantastic twists that unless you read the book, you do not see coming at all. In saying this, it is perhaps still a film for girls rather than boys. Men will enjoy the film for its thriller aspect, but girls will enjoy it for both the romance and the thriller aspects.
The film is beautifully shot on location in North Carolina. The way it is shot and directed by Lasse Holstrom makes you feel as though you really are in this small seaside community and one really does believe that it is a safe haven. The colours used in scenes such as the dusk dance are beautiful and also the way in which the atmosphere of the film is completely different in the place that Katie is running from to the place she runs to is also commendable. Julianne Hough does a good job. She does a very convincing job of creating a character who goes through a great deal of change from the beginning to end and has the ability to show this change step by step throughout the film. Josh Duhamel also does well and plays the widower and father convincingly.
The special features on the blu-ray disc include:-
-Deleted and Extended Scenes
- Alternate Ending
- Igniting the Romance in Safe Haven
- Josh Duhamel's Lesson in Crabbing
- Set Tour
- Theatrical Trailer
The special features as a whole are really quite short. The featurette, "Igniting the Romance in Safe Haven" is actually quite enjoyable and it's a shame it doesn't go for longer. "Josh Duhamel's Lesson in Crabbing" is good for a giggle as well.