Safe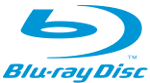 In an age of endless sequels and spin-offs, 3D gimmickry and dodgy rom-coms starring the lumpen Channing Tatum, itís nice to see a purveyor of old school ass-kickery like Jason Statham unashamedly plying his wares in the manner of his stylistic forbears like Stallone and Van Damme.
Another adrenaline-fuelled vehicle for the perennially-ripped Statham (though to his credit there is only one short scene in which he appears shirtless), Safe is a veritable cavalcade of fly kicks, broken glass, car chases and gunfire. And itís absolutely fantastic.
In wondrously unlikely 80s action film style, Statham stars herein as a former whistleblower cop turned journeyman cagefighter. After he refuses to throw a rigged lower-tier MMA bout his pregnant wife is murdered by the Russian Mafia. Reaching what might aptly be termed a low point in both his career and personal life, he mopes around homeless shelters for a bit and is harassed by some of his former crooked cop buddies.
At this point he stumbles across 11-year-old Mei, a Chinese wunderkind whose photographic memory is used by Chinese gangs to store information pertaining to their nefarious shenanigans, thus saving on paperwork. More specifically Mei is holding the code to a safe which holds $30 million in cash. The Russians want her, the Chinese want to keep her, and the cabal of crooked New York cops are more than willing to kill to get their hands on the loot as well. All Statham wants to do is protect the kid, get his revenge and break as many bones as possible in the process.
The plot is a simple yet highly effective one and director Boaz Yakin, heretofore best known for helming the 2000 Denzel Washington flick Remember the Titans, is in fine fettle, pulling out more jump cuts, flashbacks and in-your-face handycam sequences than you can shake a heavily muscled forearm at. And while I wish Statham would brush up on his American accent a bit heís also on form here - the stunts are first rate and the film has more inventively dispatched bad guys than any since the last Rambo instalment. This one definitely warrants an A, for Action. Or possibly Ass-kicking. Or perhaps just Awesomeness.
Bonus Features
Trailers for Get the Gringo, Silent House and Hara Kiri.
DTS-HD Master Audio Sound Check