Once again donning her action fatigues, the lovely and talented Mila Jovovich returns to the Resident Evil series as Alice, a survivor of the Umbrella Corporation who were responsible for decimating almost all of humanity by turning them into zombies, thanks to their deadly T-Virus. Given this, Resident Evil: Afterlife 3D is the fourth movie in the franchise and it's great to see Jovovich continue as one of the world's most popular action heroines and even though the stories of Resident Evil were a little on the clichéd and at times unoriginal side, the action sequences have always been pretty damn cool.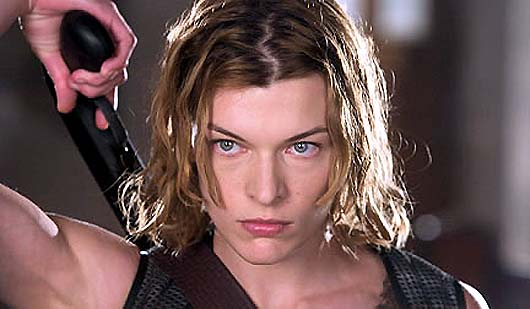 Directed by Paul W.S. Anderson, Resident Evil: Afterlife 3D may not add anything new to this genre but beautiful women with guns, killing zombies seems to work rather well with cinema goers and this current tale is no exception to that rule. The film begins with Alice attempting to take down Albert Wesker (Shawn Roberts), the current leader of the villainous Umbrella Corporation who injects our hero with an antidote to her T-Virus condition that leaves her powerless. For some reason, Alice was immune to this virus and rather than turning her into a full blown zombie, it bestowed upon her almost superhero type abilities.
As a fight ensures, Alice escapes with her life and it appears that Wesker is indeed dead. Now as a regular woman, Alice decides to seek Arcadia, the last stronghold of humans on the planet. Upon discovering Arcadia, she finds it deserted, only to run into none other than Claire Redfield (Ali Larter). Eventually the two decide to search for other survivors and end up in Los Angeles were they team up with an almost video game inspired cast that include former basketball star Luther West (Boris Kodjoe), Chris Redfield, Claire's brother and some others who act as cannon fodder for the zombies. Together, they attempt to garner their forces in order to decipher a message from a ship that may actually indicate that Arcadia still exists.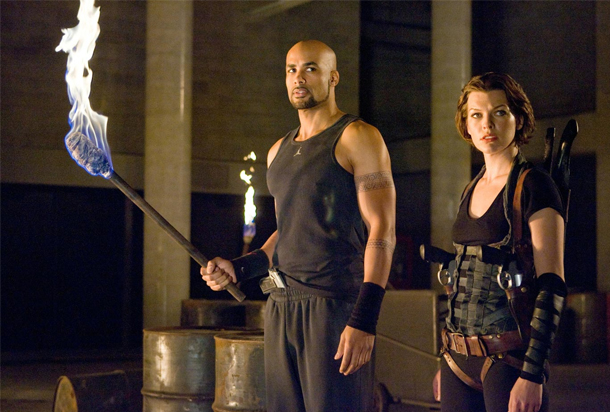 From here, the action goes into overdrive as Alice and Claire take on an almost never ending supply of zombies and one particular giant zombie that really increases the visual level of this movie, thanks to some clever "bullet-time" segments of slow motion stunts as objects that fly out of your TV screen. With that said, most viewers will know how Resident Evil: Afterlife will end and which characters will get killed but considering that this is the fourth instalment of the franchise, it's definitely aimed at fans because if you have failed to see any of the previous films, you might be scratching your head to what all the superfluous plots are all about.
Nonetheless, it's all about three things here, Milla Jovovich as the kickass Alice, the action and finally, the 3D which does turn this movie from passable to entertaining. As we all know, the series is known for its over the top acting that is sometimes cringe worthy but for an action movie, it's actually not that bad for a zombie flick but in terms of acting, Ali Larter is great as the confused Claire Redfield not to mention easy on the eyes. Boris Kodjoe as a former basketball star has some great one-liners ands adds to the clichéness of the film. Jovovich once again plays the shoot first, ask questions later Alice perfectly but thankfully in Resident Evil: Afterlife 3D, we learn a little more about this interesting character.
Video, Audio & Special Features

The video quality of Resident Evil: Afterlife 3D looks outstanding on Blu-ray, thanks to the MPEG-4 MVC codec which looks stunning on 1080p. Although the movie is set in a post apocalyptic world which is rather dark and gritty, the images are very sharp and what colours do grace the movie are quite vibrant with deep blacks thrown into the mix. Apart from the Milla Jovovich who graces this movie in all her beauty, the other star of this movie is definitely the 3D which at times jumps out of your TV. Sure, the 3D does you the stereotypical effects of this genre to wake you up but it's actually done quite good.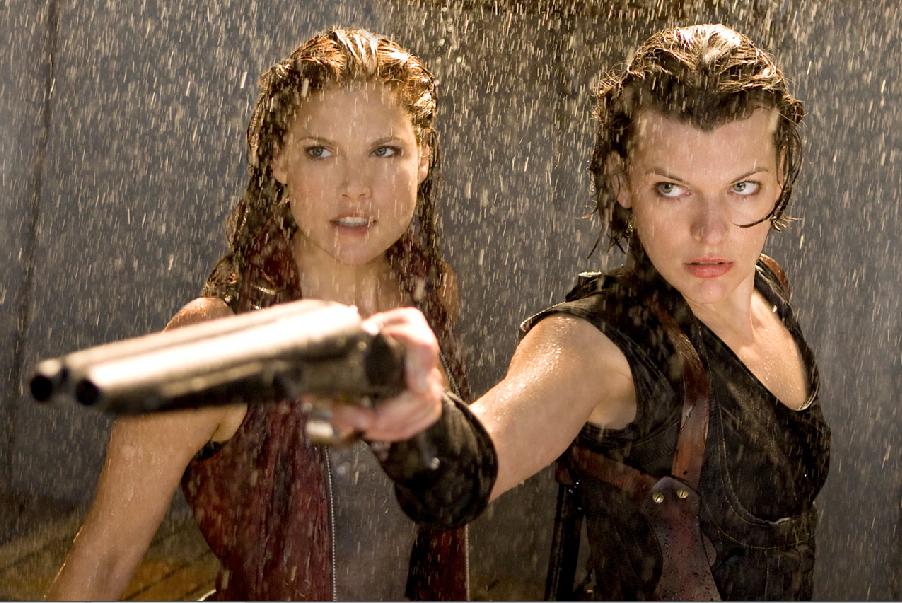 Unfortunately the movie lacks a little depth control and most of the film feels quite flat, until the 3D kicks in. Apart from the 3D, the special effects of Resident Evil: Afterlife 3D are quite realistic and only assist in complimenting the rather clichéd and over the top story. Finally, we have a DTS-HD Master Audio 5.1 track that makes good use of surround sound, with crystal clear audio and some standout action moments. All in all, both the video and audio quality of this film are quite exceptional. Music works well as does the bass in the movie which adds some great punches to the story.

Resident Evil: Afterlife 3D features some interesting special features, provided you are a fan of the series. My favourite is "Undead Vision" that takes the viewer on a behind the scenes journey into the making of the movie from discussions with cast and crew. Audio commentary is provided by writer/director Paul W.S. Anderson and Producers Jeremy Bolt and Robert Kulzer which go into the technical side of the story, including that of the characters and some of the difficulties they encountered in making the film. There are also a plethora of featurettes, trailers, outtakes, deleted scenes and of course BD-Live and MovieIQ which nicely rounds out this presentation. A digital copy of the film is also included.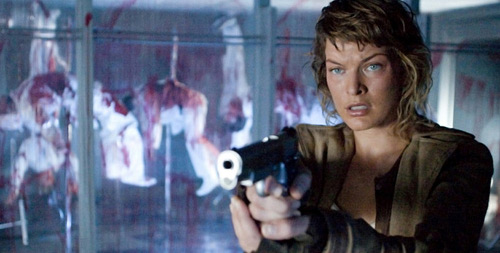 In the end, Resident Evil: Afterlife lacks the bang of some other zombie movies and given that the story never truly followed the original storyline of the video game, it divide some fans but also created new ones. However there is something inertly interesting about the character Alice that has made her so popular in the movie world and if you want another 3D movie for your collection, you probably should check this out, just for the action scenes. Add in some excellent special features and outstanding video/audio quality, Resident Evil: Afterlife 3D is definitely for fanatics but I fear that this series may be heading in the wrong direction. Let's wait and see!