Loosely based on the graphic novel by Warren Ellis, RED contains a stellar cast of veteran actors in this action orientated film about oldies still knowing how to kick some serious ass. The story follows retired government agent, Frank Moses (Bruce Willis) whom is being hunted by the government due to his involvement in something from his shaded past. Unfortunately we learn that Frank is not the only person being hunted and it seems that all people connected to Frank have been targeted, including Sarah Ross (Mary-Louise Parker) whom the two have struck up a possible romantic friendship over the phone with Frank's retirement cheques being the kindling of their talks.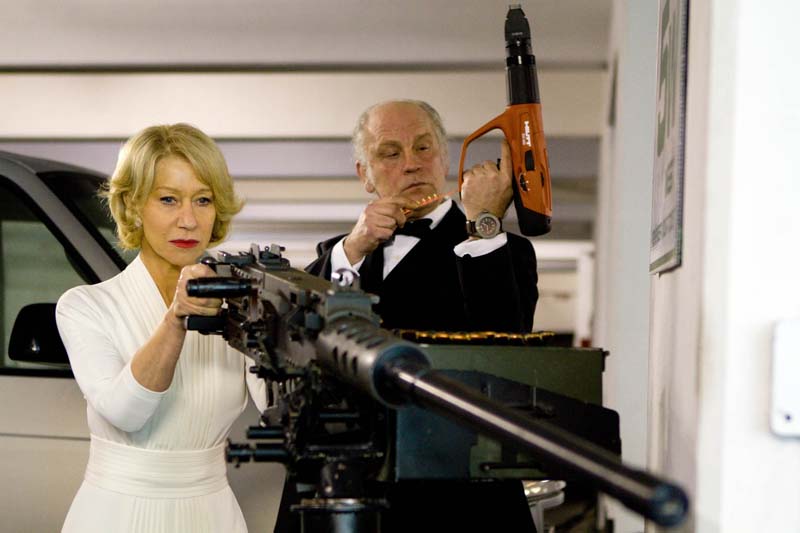 As Frank loses his apartment due to CIA operatives attempting to kill him, he seeks out Sarah in order to save her life, only to end up abducting her in true comedic fashion that eventually causes her to truly fall for her captor turned saviour. Along the way, Frank gives the call to arms to his old operatives. Picking up the crazed Marvin Boggs (John Malkovich), the classy Joe Matheson (Morgan Freeman) and the spunky yet temper some Victoria (Helen Mirren) who all attempt to bring the fight back to the man... that of the government. Although the corruption extends quite a few tiers of the government, the man who has been given the task to bring Frank Moses in is William Cooper (Karl Urban), an up and coming CIA agent who has unfortunately bitten off more than he can chew with these bunch of dotards.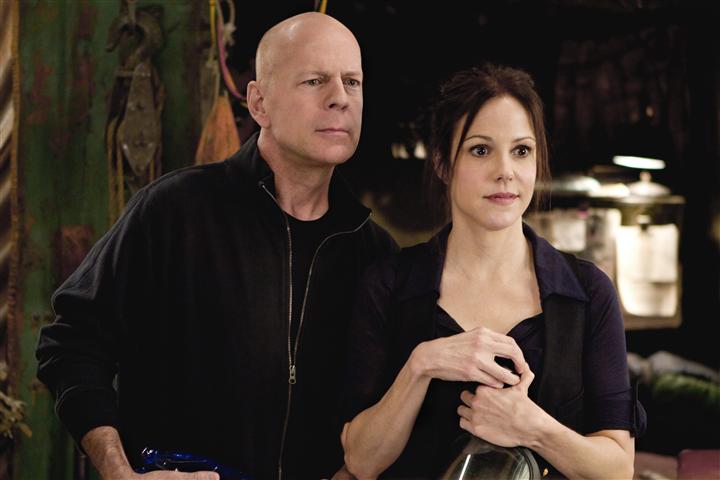 This movie has it all and I truly mean this. At it heart, it's a traditional action movie but with the inclusion of these veteran actors with some great one-liners, they transcend a relatively average story into something that is quite entertaining and a treat to watch. With high drama, romance and some truly bizarre action sequences such as Frank exchanging blows with William Cooper (Karl Urban) in what would easily have killed ten men or Victoria with her grenade launcher in a pig type teddy bear... it's all very surreal and over the top movie with a hilarious cameo by Richard Dreyfuss as an evil businessmen and Brian Cox as the former Russian agent who lends a helping hand to these old school operatives. Best of all, it seems that these actors are truly having fun with their characters and this shows in just about all scenes in the movie. This may be another action movie but this is how action movies should be written and director Robert Schwentke succeeds in all aspects of this film.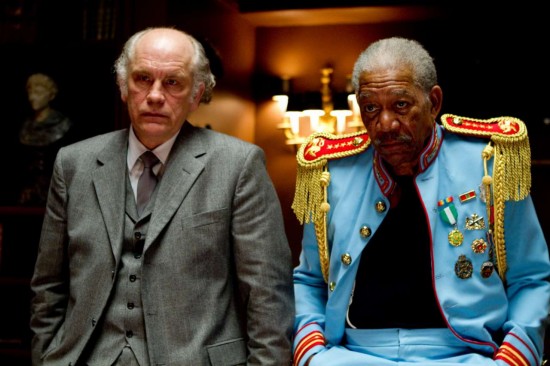 Video, Audio & Special Features

On Blu-ray, the video and audio quality is perfect with super sharp images, bright colours and deep blacks. Apart from the crisp visuals, the audio supports a great high definition soundtrack and does make good use of your surround sound setup. Finally, we have a handful of special features that include commentary by retired CIA field officer Robert Baer, some deleted scenes and Access RED (PIP) that goes beyond the film with the making.
Special Features:

Audio commentary with retired CIA field officer, Robert Baer.
Deleted and extended scenes.
Access RED -(PIP) - cast insights, CIA Proceedures, CIA Exposed and RED Trivia Track.