Few filmmakers have redefined the cinematic landscape as abruptly, potently or irrevocably as Quentin Tarantino. Within one heady three year period back in the early 1990s he wrote and directed two of the most talked about, imitated and influential films of the decade, 1992s Reservoir Dogs and 1994s Pulp Fiction, in addition to penning the Tony Scott directed True Romance (1993) and the Oliver Stone abortion Natural Born Killers (1994), which veered so far from Tarantino's original script that his name was removed from the screenplay credits.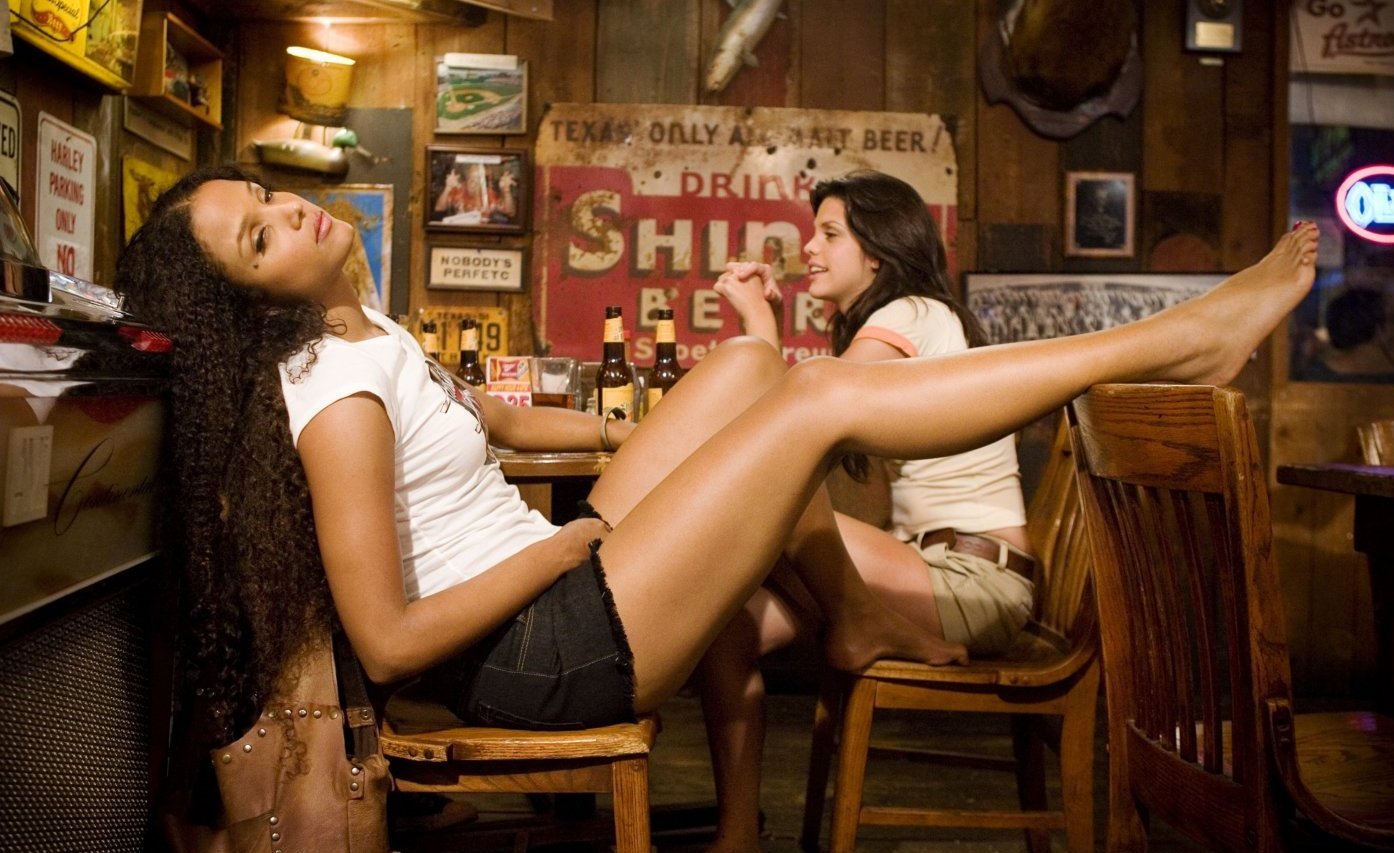 His work tends to divide critics and fans, of course, with some denouncing him as little more than a boldfaced plagiarist and others hailing the director as one of the most influential auteurs of the late 20th century and beyond. At the end of the day, who cares if Tarantino's films are derivative? There's nothing remotely cynical about his methods, and his genuine passion for film has resulted in an entire generation being introduced to obscure genres like grindhouse and blaxploitation, not to mention a number of classic films like Wong-Kar Wai's Chungking Express having only received wider attention in the West thanks to the undying efforts of QT.
Roadshow's new 7-disc Blu-ray collection gathers all of the Tarantino's previous works into one handsome and surprisingly slender box set, and with his upcoming feature Django Unchained currently in pre-production now is the perfect time to acquaint yourself with the director's back catalogue. Each of the films is presented in an anamorphically enhanced 2.35:1 1080p widescreen transfer, and each looks utterly impeccable (intentional grain on Death Proof notwithstanding). Reservoir Dogs is undoubtedly the title that benefits the most obviously from the HD treatment, and represents a monumental improvement in both sound and picture quality over previous DVD editions. Speaking of audio, each film also features a 5.1 surround soundtrack, either in DTS-HD, TrueHD or PCM, and with one or two minor exceptions all the bonus features contained herein are those to be found on the best of the previous standalone Blu-ray and DVD versions of each film.
In short the packaging, presentation and attention to detail are all first rate, everything's in order in terms of extra features and this is the best Tarantino's films are ever going to look or sound.
Can't ask for too much more than that.
Special Features
Watching Tarantino heckled (albeit briefly) during his Palme d'Or acceptance speech for Pulp Fiction, hearing him discuss his craft for an hour on the Charlie Rose show or being interviewed with Brad Pitt on the set of Inglourious Basterds, watching the excellent Making-Of documentaries on Kill Bill 1 & 2, being introduced to the world of 'Hi Sallys' or QT's unconventional and downright hilarious clapboard operator – it's all here. No audio commentaries, as is Tarantino's wont, but the bonus features nonetheless run many hours, and aside from one or two featurettes or fake trailers that adorned previous editions are pretty much gathered here in their entirety. The full list of extras is:
Reservoir Dogs
Pulp Factoid Viewer (in-film factoid pop-ups)
Playing it Fast and Loose (15 minutes of interviews and BTS footage)
Profiling the Reservoir Dogs
5 Deleted Scenes
Pulp Fiction
Pulp Fiction: The Facts Documentary (30:29)
Deleted Scenes with Tarantino's introductions (24:32)
The Charlie Rose Show interview with Quentin Tarantino (55:26)
Siskel and Ebert: The Tarantino Generation
Production Designer Featurette
Behind the Scenes Montages
Interview from the Independent Spirit Awards
Tarantino's Palme d'Or Acceptance Speech
Jackie Brown
Breaking Down Jackie Brown
Jackie Brown: How it Went Down Documentary (38:45)
Interview with Quentin Tarantino (54:39)
'Chicks With Guns' Video
Kill Bill
The Making of Kill Bill (22:05)
The 5, 6, 7, 8's Musical Performances
Tarantino Trailers
Kill Bill Vol. 2
The Making of Kill Bill Vol. 2 (26:03)
One Deleted Scene
Robert Rodriguez and Chingon music performance from the film's premiere
Death Proof
Stunts on Wheels: The Legendary Drivers of Death Proof
Introducing Zoe Bell
Kurt Russell as Stuntman Mike
Finding Quentin's Gals
The Uncut Version of 'Baby it's You' by Mary Elizabeth Winstead
The Guys of Death Proof
Quentin's Greatest Collaborator: Editor Sally Menke
Double Dare Trailer
International Trailer
Poster Gallery
Extended Music Cues
Inglourious Basterds
Extended and Alternate Scenes
Nation's Pride Full Feature
Roundtable Discussion with Tarantino, Brad Pitt and Elvis Mitchell
The Making of Nation's Pride
The Original Inglorious Bastards
A Conversation with Rod Taylor (Winston Churchill)
Rod Taylor on Victoria Bitter
Quentin Tarantino's Camera Angel
'Hi Sallys'
Poster Gallery Tour
Killin' Nazis Trivia Challenges
Inglourious Basterds Poster Gallery
Trailers
My Scenes