Penthouse North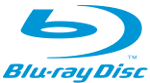 Penthouse North harkens back to the thrillers of yesteryear with some parallels to Alfred Hitchcock. Ironically, Penthouse North is directed by Joseph Ruben (Sleeping with the Enemy and The Good Son) and is his first movie in almost ten years. It's definitely been a long time between drinks but fortunately this does impact on the quality of Penthouse North. Both his aforementioned films were actually quite decent, even though a tad clichéd in some regards with characterisation and story.
His current film Penthouse North stars the lovely Michelle Monaghan who plays Sara, a former war reporter. Unfortunately during her last coverage in Iraq, she was caught in a deadly trap. As the US troops that she was covering came under fire, she retreated from the fire fight by escaping into a nearby building.
However when Sara encounters a local holding what appears to be a baby, this moment will forever change her life. The baby that this women is holding is actually a doll filled with explosives and when it explodes, Sara is left blind. Fast forward three years and Sara (still blind) is living in a majestic apartment with her boyfriend.
Unfortunately fate strikes again and when Sara returns from the store, she finds that her boyfriend has been murdered and that these killers also want her dead. It seems that her boyfriend had a dark past and is chased by Hollander (Michael Keaton) who was double crossed by her partner for a loot of stolen diamonds. From here a game of cat and mouse begins in this exciting thriller that will keep you on the edge of your seat.
The highlights of Penthouse North, besides the great cinematography is Monaghan and Keaton who successfully play their characters well and manage to instil quite an emotional performance in their roles. Although the story is at times a little clichéd such as the story of a blind woman who manages the unthinkable, there's actually something quite endearing about the entire premise that will have you glued to the screen.
A great film for a night in!