Melancholia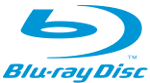 In a moment of characteristic modesty during an interview with the UK's Daily Mail, Danish filmmaker Lars von Trier declared himself to be the greatest director in the world. Which, from a strictly stylistic standpoint, he may well be. If only it weren't for his interminable dialogue, increasingly irritating penchant for self-indulgence and the wilful, wearying ugliness of his themes and principal characters, most of whom play like cardboard cutouts of tiresome Freudian archetypes rather than real people.
The follow-up to 2009s harrowing Antichrist, von Trier's latest outing is once more a study in contradictions: artful yet joyless, stunningly shot yet unrelentingly bleak, a paean to blackness of mind with little hope of redemption or relief. With the end of the world imminent due to an impending planetary collision, a group of mostly misanthropic yuppies gather at the luxurious country estate of John (Kiefer Sutherland) and Claire (Charlotte Gainsbourg) to celebrate the wedding of Claire's unstable waif of a sister (Kirstin Dunst, who won the 2011 Cannes Film Festival Award for Best Actress) and her long-suffering beau Michael (True Blood's Alexander Skarsgård).
Unaware of the astronomical calamity that's about to unfold the guests largely content themselves with petty squabbles, except for Claire and Justine's curmudgeonly mother (Charlotte Rampling) who takes every available opportunity to ensure everyone else is as hate-filled as she is, a mission which includes making what must surely qualify as the worst wedding speech in cinematic history. There's a bit of infidelity, a lot of gratuitous vitriol and no small amount of convincingly enacted mental illness courtesy of the semi-catatonic Dunst. And then the world ends.
Mr von Trier, we get it: you're depressed. You despise the world and everything in it. In the words of Richard Pryor, have a Coke and a smile and shut the fuck up. Better yet, start a course of Prozac and stop trying to make the rest of us miserable as a way of compensating for your own incomparably cheerless worldview. Skarsgård is in top form here, expertly crafting the film's only remotely sympathetic character, and Gainsbourg once again gives her all for the director with whom she will reportedly be working with once more on his forthcoming Nymphomaniac. But the odd beautiful slow motion sequence aside, this is an empty shell of a picture that no amount of clever visuals could ever hope to rescue.
Special Features
For those who long for additional insight into the tortured realm of von Trier's mind and method, this Blu-ray edition includes a Director's Commentary, as well as a four-part Making Of Featurette, Interviews with Cast and Crew, Trailers and more. As for me, I think I'm done once and for all with this sad-sack Dane and his grim excursions into the abyss of human misery.