Lovely Molly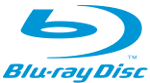 From the director of The Blair Witch Project (Eduardo Sanchez) comes his latest supernatural horror that stars Gretchen Lodge as Molly, a newly wed who has just recently moved into her late father's home with her husband Tim (Johnny Lewis). Unfortunately this idyllic cabin in the country is far from peaceful and when Tim, her trucker husband is off driving, Molly's damaged past begins to haunt her.
While alone in the house, Molly starts to hear strange noises and when she informs her husband and sister Hannah (Alexandra Holden), they believe that something is wrong with her mentally. To compound the situation, Molly has a sordid past of hardcore drugs and interestingly enough, things worsen when she has first joint after several years.
Is the presence in the house that Molly senses the spirit of her evil father or is it the demons from her childhood haunting her soul. That is the first question that the viewer get asked and I loved how Sanchez makes a link to marijuana and psychophrenia... or is it something more sinister?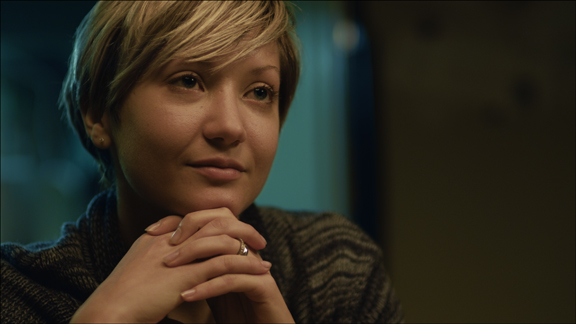 As Molly's health begins to deteriorate, so does her appearance as she starts to look like a wild woman as opposed to the lovely wife who first moved into her father's cabin. When I first discovered that Lovely Molly was directed by Eduardo Sanchez of The Blair Witch Project fame, I was expecting a film with a considerable amount of twists and turns but thankfully he does not rest on his laurels and throws some interesting questions at the view. My only gripe about the film is that the lacklustre ending as we've seen too many endings similar to this in other horror films. Nonetheless, it's entertaining trying to find the supernatural evidence in the film.

In terms of cast, Lovely Molly is well cast, especially the lead played by Gretchen Lodge who really makes you feel for her character, even with her inner darkness. Seeing her fall into this terrible world is quite frightening. Johnny Lewis is also cast well as Molly's protective husband who is caught between the real world and the supernatural. Lastly we have Alexandra Holden as Hannah, Molly's sister who suffered a similar fate as her sibling but seems more grounded in reality. All in all, Lovely Molly is definitely not your average horror thanks to the at times clever script and strong performances.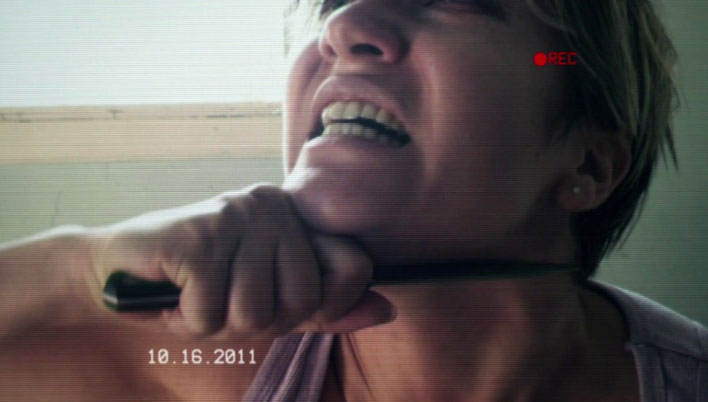 On Blu-ray, Lovely Molly looks rather impressive on Blu-ray thanks to the Red One cameras which creates extremely sharp images, vibrant colours when used, strong blacks and no video noise whatsoever. Sanchez also employs his tactics from The Blair Witch Project with consumer grade cameras to give the film more of an edge but it sometimes does become a little annoying as it swaps between these two formats a little too often.
Add in a 5.1 DTS-HD Master Audio track and this is used quite well in the film, especially when you hear the background sounds which creates this interesting supernatural ambience. I literally jumped out of my chair when someone was trying to open the backdoor.
Final Thought?

In conclusion, Lovely Molly is a carefully scripted horror which is more of a thriller than horror. It's a great twist on the supernatural, especially with its drug use themes. Just be warned... there are some very bloody moments in this film but enough with the predicable cliché endings!