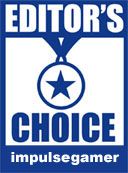 Although Season 3 of Lost received a somewhat mixed reception, by the time its fourth season rolled around the show was well and truly back on track. Season 5 continues this run of strong writing and gripping storylines, and has proven a firm favourite with critics and fans alike.
Aficionados will recall that Season 4 ended with the island apparently vanishing into thin air. Some of the survivors, the so-called 'Oceanic Six', made their way back to civilisation, while the rest of the Lostees seemingly disappeared with the island.
Neither group is having a particularly enjoyable time of it. The Six are struggling with addiction, mental illness and legal woes, while the group that remained on the island are trapped in some sort of limbo, erratically travelling backwards and forwards through time with little in the way of apparent control over proceedings.
That such a concept can not only seem enjoyable but also feasible is a testament to the skill of Lost's writers and key creatives. Though plenty of mind-bending scenarios play out of the course of the show's fifth season, it never degenerates into silly sci-fi or overly complex theoretical mumbo jumbo. Rather the efforts of Jack, Sun, Hurley, Kate, Sayid and Ben to return to the island come across as heartfelt and compelling, and the time travel aspect offers up some arresting and truly unexpected plot twists.
With the show's sixth and final season premiering in the US in early February 2010, fans who haven't yet caught Season 5 in its entirety will want to do so without further ado, and this crystal clear and feature-laden Blu-ray set is definitely the way to do it! Lots of bang for your buck, and without doubt a hi-def release worthy of this imaginative and highly regarded show. Ambitious television at its finest.
Special Features
This Blu-ray edition of Lost is absolutely chock-a-block with extras and interactive features. In addition there are no less than seventeen Easter Eggs on Disc 5 alone, resulting in an absolute smorgasbord of bonus material on offer. In summary, the special features are:
Audio commentaries on Because You Left and He's Our You with producers and writers
Lost Starter Kit - A five minute recap of the series thus far
Lost 100 - A 19 minute documentary featuring interviews with cast and crew
Lost University - the pinnacle of the Blu-ray bonus content, this hours-long interactive feature is fun, informative and definitely excellent value for longtime fans
Mysteries of the Universe - An excellent 26 minute mockumentary on the Dharma Initiative
Making Up For Lost Time - A 14 minute special effects and set design special featuring cast and crew
An Epic Day With Richard Alpert - Spotlight on actor Neil Carbonell
Building 23 & Beyond - Actor Michael Emerson delivers a tour of the series' production offices
Lost on Location - A 38 minute behind-the-scenes look at the filming of several episodes
Deleted Scenes
Bloopers
Season Play - A brilliant Blu-ray exclusive feature that allows viewers to keep track of exactly where they finished watching using reminders and on-screen information. Even allows you to indicate which episode you've watched with a particular person!