Lay the Favourite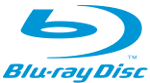 In 'Lay the Favourite,' Rebecca Hall plays Beth- a cash-strapped erotic dancer who makes the move to Vegas in search of her big break. In no time at all she lands a job working for Dink (Bruce Willis) a professional gambler, and her affinity for numbers quickly earns her his admiration. But the relationship blossoms beyond one of mutual respect, landing Beth in hot water with Dink's wife Tulip (Catherine Zeta-Jones.)
The resulting emotional turmoil not only threatens Dink's livelihood and marriage, but the core of who Beth is. It becomes a question of whether she'll remain the bright, bubbly naďve out-of-towner, or whether the cynical gleam of Vegas will rub off on her and leave her tainted.
The pairing of Bruce Willis and Rebecca Hall, who respectively play the world-weary cynic and the bright-eyed optimist, makes for a dynamic on-screen relationship. The movie is full of odd-ball characters, and each one imparts something a little different to the story. You're never quite sure where it's going to end up, or what situation Beth is going to find herself in next.
The stand out performance comes from Catherine Zeta-Jones, as the hard-bitten, long-suffering wife. Vince Vaughn and Joshua Jackson are functional in their roles, although the script doesn't give them much to work with.
Despite a few nice character-driven moments and an intriguing story, 'Lay the Favourite' never really gets there. The setup is weak, with the opening few scenes feeling rushed and nervous. Characters suddenly appear in the story in a way that jars you. The soundtrack is obtrusive, with tracks that don't really capture the essence of the moment or the emotion that it should convey. There are tantalising hints at a depth to Beth's character that go beyond the ditzy stereotype, but these are left unexplored.
Audio/Video:
There's nothing to get too excited about in the presentation of this film on Blu-Ray. The usually drab locations don't do the format justice, so there's nothing to recommend this over the standard DVD release unless you're a full-on HD fanatic. The audio quality is acceptable, although there are a few scenes where conversations are taking place between two characters, and background noise gets in the way.
Special Features:
- Deleted Scenes
Closing Comments:
The characters are likeable, the performances are sound and the feel-good story is satisfying, in the same way that a light lunch is- nothing too much to digest, but at least you know you've had something. A movie that sits tentatively on the good side of average.