King of Thorn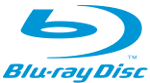 I like to nerd out with an animated series as much as the next sexual Lothario with a gargantuan penis, but these days I find I simply havenít got the time. Thankfully the kind folks at Madman have found the solution: imported anime features that both look and sound the business, packing the thematic and narrative flair of an entire series into one two-hour wallop of animated goodness.
A worthy successor to its thematic brethren such as the immortal Trigun: Badlands Rumble, King of Thorn is kind of like an animated Contagion - a mysterious virus is in the process of picking off humanity, only this time around there is no Jude Law to fuck things up with an awkward Aussie accent. The pandemic, known as the Medusa virus, has no known cure, and mass panic soon ensues the world over.
So far so familiar. There, however, comparisons with other medical disaster films must be discarded, and King of Thorns veers into some truly unique territory. In the midst of the global chaos, several dozen infected individuals are sent to a government facility to be cryogenically frozen whilst a cure is in the process of being developed. Upon awakening in the near future they find the entire complex has become overrun with murderous, tentacle-like vines, and as if that wasnít bad enough the planet now seems to be populated with a variety of toothy monsters hellbent on consuming as much human flesh as possible.
Based on Yuji Iwaharaís well-received manga, King of Thorns is a complex and multifaceted meditation on the nature of fear itself. Hugely impressive visuals are bolstered by some top-notch acting courtesy of Japanís finest, and big-name director Kazuyoshi Katayama (Appleseed, The Big O) once more proves perfectly home with decidedly weighty subject matter. Sinister subplots intermingle with cleverly designed and truly awe inspiring monsters - animated sci-fi has never looked so good, and seldom been dealt with in such a subtle and riveting fashion.
Audio & Video
The 16:9 transfer is truly beauteous - I donít believe Iíve ever been moved to employ such a word when describing a Blu-ray transfer before, but none other will really suffice when talking about such painterly and lushly complex visuals. It really looks the business; sharp, detailed and spectacularly vibrant throughout. 5.1 surround soundtracks are on offer in both English and Japanese; not a fan of English dubs personally, but both audio tracks are resonant, immersive and defect-free.
Bonus Features
- On stage Q & A with director Kazuyoshi Katayama and producer Yasumasa Tsuchiya (30 mins)
- Director Interview (12 mins)
- Pilot Film (2 mins), as well as various Trailers