Killer Joe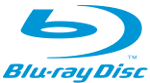 Killer Joe came as something of a surprise to me - to be honest, I hadn't expected to be this entertained by a Matthew McConaughey movie.
I should have known better, of course. The film is directed by the legendary William Friedkin, whose previous credits include a couple of little flicks called The French Connection and The Exorcist, and is adapted for the screen by Pulitzer Prize winning playwright Tracey Letts, on whose play the film is based.
The story revolves around a dysfunctional white trash family who reside in a shitkicker Texan trailer park. At the end of his tether and badly in debt to some drug dealers, small time crook Chris (Emile Hirsch) proposes to his dimwitted father Ansel that the pair murder Chris's mother for the insurance money. Ansel has remarried, and thinks killing his poisonous ex-wife isn't such a bad idea. His new bride Sharla agrees, as does Chris's younger sister Dottie, who stands to be one of the prime beneficiaries. The group thus employ the services of 'Killer Joe' Cooper (McConaughey), a local detective who moonlights as a contract killer. But nothing is ever as easy as it seems, especially when greed, stupidity, lust and deceit are the order of the day...
An ensemble piece in the truest sense, this delightfully twisted and frequently surprising slice of Southern Gothic mayhem boasts a truly stellar supporting cast, including Thomas Haden Church (Sideways, Spiderman 3), Juno Temple (Atonement), and Showgirls' Gina Gershon, who is still stunning at 50 and has seldom had the chance to demonstrate her acting chops (or is that chicken wings) to the extent she does here. McConaughey likewise puts in the performance of his career, and he's truly very good, especially when his character gets firing in the film's third act - I couldn't help thinking the role would have suited Woody Harrelson to a t, and that he would have been superb in it, but McConaughey really works his ass off in this one.
In a film with so many interconnected orbits and shifting points of view, it's also difficult to suggest that one actor over another steals the show, but if that can be said to have occurred here the honour would have to go to Emile Hirsch, who is out-of-this-fucking-world good as the kind-hearted screw-up looking for a little slice of tenderness in a cruel and unforgiving world. Of course he goes about it ass-backwards, but Hirsch injects his character with so much flawed humanity and such an abundance of understated humour that the film's setup and first half are essentially carried, entirely successfully, by him alone.
Friedkin's direction is languid, assured, almost overconfident in its occasional bursts of audacity. But it's Lett's words, and the talented actors cast to speak them, that really imbue the piece with a sublime combination of gravitas and levity that seems somehow rare in this day and age.
The opening scene, for instance, in which we are introduced to all the main characters except that of McConaughey, contains these little snippets:
'Her beaver was puckered out like it was trying to shake my hand.'
'Will you please put some damn pants on?'
'No.'
'I heard y'all talkin' about killin' mama. I think it's a good idea.'
The lines themselves are so darkly funny, the characters so earnest, the film as a whole so unexpectedly engaging - this film really came as a pleasant surprise to me, and will, I suspect, be enjoyed immensely by discerning film lovers looking for a truly unique viewing experience.
Bonus Features
15-minutes worth of Interviews with all the film's stars, and a Behind the Scenes featurette that runs around 20 minutes or so.