K-On! Season One Collection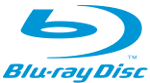 Call me soft, call me a sissified tweeny wannabe with a man-sized J-crush on all things kawaii, call me what you will - I bloody love K-On.
Ever since being introduced to the series by my better half Iíve been following the exploits of Yui, Mio, Ritsu and Tsumugi with rapt attention. Or perhaps glee would be the more apt descriptor, given that the series involves four high school students and their attempts to form an all-girl rock band. At any rate the series represents fun, frenetic and oh-so cutesy (but not cloyingly so) animated entertainment at its finest. Better yet itís exceedingly well written, and in addition to employing clever series-long story arcs as well as standalone episodes (including the obligatory fan service Ďgirls going to the beachí interlude) itís oftentimes laugh-out-loud funny. From a visual standpoint itís also thoroughly impressive, with plenty of attention paid to the characters and background designs and an impressive range of movement within scenes as well.
For those uninitiated the series revolves around Yui Hirasawa, who upon arrival at Sakuragaoka Girl's High School is undecided as to which after school club to join, evidently something of a big deal in Japan. After much soul searching and several tea cakes she eventually decides on the struggling Light Music Club, which is in danger of being abandoned for lack of members. Despite having no prior experience she nominates herself the groupís guitarist, and over the coming weeks Yui, along with bassist Mio Akiyama, drummer Ritsu Tainaka and keyboardist Tsumugi Kotobuki spend their school days practicing, performing, and hanging out together.
The series is immensely popular in its homeland and itís easy to see why: itís wholesome but realistic, funny and dramatic in just the right blend. Peripheral characters, siblings, friends and teachers are gradually introduced to flesh out the narrative, and the Light Music Groupís progression and the memberís resultant dreams and frustrations are dealt with in a deft, potent and meaningful fashion.
K-On also looks absolutely pristine on Blu, with the razor-sharp and rather stunningly luminous 16:9 transfer the last word in animated visuals. All 12 episodes of Season One are here collected over no less than four Blu-ray discs and they really look the business, with bonus episodes ĎWinter Days!í and ĎLive House!í also included to round out the set. Both English and Japanese audio options are on offer, of course, though disappointingly thereís no surround audio mix - both dubs are in 2-channel Dolby Digital. At any rate sound quality is still perfectly respectable, with the dialogue and more importantly the songs represented well, however thereís a little less of the resonance and bottom end youíd normally associate with a Blu-ray soundtrack - the only real blight on this handsome looking and thoroughly worthwhile release.
Bonus Features
Cast Interviews
Trailers