Jurassic Park 3D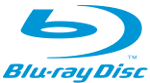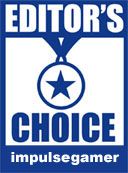 If Jeff Goldblum didnít exist, to paraphrase the old expression, we should have to invent him. If there was no Jeff Goldblum then there would be no Jeff Goldblum impersonators, and I donít know about you but I donít want to live in a world where this sort of thing isnít possible:
http://www.youtube.com/watch?v=yj0zLBWMFWw
At any rate, the peak of the Jeffsterís career was undoubtedly 1993ís Jurassic Park. Directed by Steven Spielberg and showcasing pioneering use of computer generated imagery, the film transfixed those of us that were children at the time of its initial release and still stands as one of the landmarks of 20th century cinema.
Newly released on 3D Blu-ray by the fine folks at Universal, Jurassic Park is the perfect vehicle for the 3D format and pretty much sets the benchmark for the medium. Superbly realistic effects and lavish visuals are bolstered by an updated 7.1 audio mix, and iconic scenes such as the pterodactyls in flight and the Ďraptor in the kitchení sequence take on a whole new life in 3D.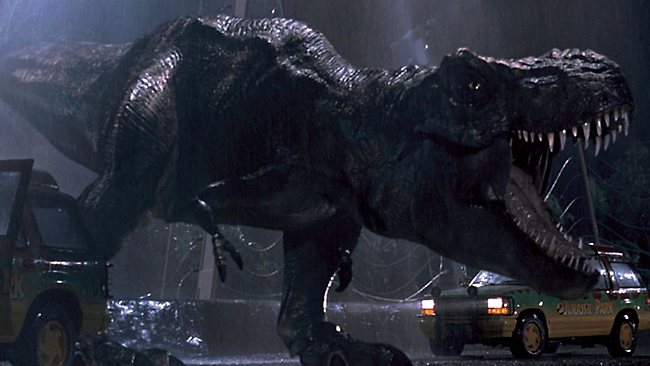 For those not so equipped, this latest edition also features a 2D Blu-ray edition of the film, likewise presented in pristine anamorphic 16:9 widescreen with an all-new 7.1 surround soundtrack. And if that wasnít enough, the set also includes access to Universalís new Ultraviolet platform, which allows users to enter a redemption code online and then stream the movie from internet-connected devices such as iPhones and laptops.
Laden down with several hoursí worth of bonus content in the form of numerous featurettes as well as exclusive looks into the filmís pre-production meetings, animatics and visual effects, this is an excellent and comprehensive set that proves a fitting celebration of the 20th anniversary of this iconic family favourite.
Special Features
The World of Jurassic Park (3D)
Return to Jurassic Park 3-Part Featurette
Making of Jurassic Park (49 mins)
Original Archival Featurettes
8 Behind the Scenes Featurettes
and much more!