John Carter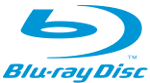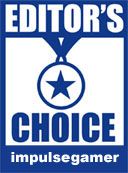 John Carter was the blockbuster that wasn't, seriously underperforming in its native US and only recouping its $250 million budget off the back of a solid worldwide box office gross. Granted the trailers didn't really do it justice and the Blu-ray release features the most tepid cover art in the history of home media, yet the reason for such a lukewarm critical and commercial reception eludes me, for one - I thought the film was fantastic, and quite simply everything it should have been and more.
Based on the 1911 Edgar Rice Burroughs novel A Princess of Mars and a number of years in the making, this is the first time the story of Carter, a nineteenth-century frontiersman who finds himself transported to Mars by means of an alien amulet, has been committed to the screen.
The end result is big, bombastic, epic, ambitious - in short, everything you'd expect from a film designed to kick-start a franchise and dominate at the box office. The project was clearly a labour of love for Andrew Stanton, the animator extraordinaire who co-wrote each of the Toy Story films and won Academy Awards for directing Finding Nemo and WALL-E. A longtime fan of the Burroughs novels, he envisaged John Carter as his first live-action feature as far back as 2006 and brings an inimitable visual flair to the world of Barsoom, the name by which Mars is known to its natives.
Indeed the film's spectacular visuals were the one aspect of the film that failed to polarise critics, garnering near-universal praise for their peerless melding of CGI and live action effects, yet Carter has much else to recommend it. Star-in-the-making Taylor Kitsch, soon to be seen in Oliver Stone's upcoming Savages, is perfectly cast as the film's chiselled protagonist, as are Lynn Collins as the Martian princess-cum-love-interest and villain for hire Mark Strong (Kick Ass, Sherlock Holmes) as the shape-shifting Thern whom Carter must battle to save the populace of Mars from total destruction. The film is a long one at two and a bit hours, yet the pacing isn't nearly as uneven as many noteworthy critics lamented and once the story draws you in your attention remains riveted to the screen.
Certainly questions are raised. Is the breezy 'gravity and physiology' explanation really sufficient to explain Carter's superpowers once he reaches Mars? Why do the Zodanga dress exactly like ancient Romans, and why would a civilisation who can build sophisticated airships still do battle with swords and shields? Yet one would be hard-pressed to name a science fiction title that doesn't raise the occasional unanswerable question (Prometheus, anyone?) and John Carter possesses more than enough flair and plenty of visual and narrative thrills with which to compensate.
Audio & Video
Nothing to be faulted in this regard. The 2.40 1080p transfer is vibrant, lush and completely devoid of defects, and the 7.1 DTS-HD audio, no less, is robust, resonant and perfectly balanced throughout.
Bonus Features
A spirited, wide-ranging and insightful Audio Commentary with Director Andrew Stanton and Producers Lindsey Collins and Jim Morris; an 11-minute Featurette entitled 100 Years in the Making which features audio clips of Burroughs and a discussion of his works; 10 Deleted Scenes with an Introduction and optional Commentary from Stanton; a 35-minute Behind the Scenes Featurette entitled 360 Degrees of John Carter and a short Blooper Reel.