Legend of the Guardians: The Owls of Ga'Hoole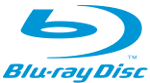 Jean-Michel Cousteauís 3D Ocean Trilogy 3D Blu-Ray Review!
http://www.neoblu.co.uk/?p=2925

Directed by filmmaker Jean-Michel Cousteau, legendary film make and environmentalist, this amazing 3D Blu-ray collection showcases the wonders of the ocean such as the majestic whales of the sea to the predatorial sharks. Joining Cousteau is director Francois Mantello, 3D photographer Gavin McKinney and composer Christophe Jacquelin who create one of the most visual and surreal documentaries of all time. With the blessing United Nations Environment Program, this epic collection was filmed between 2001 and 2007 that really comes alive, thanks to the 3D cinematography which looks spectacular on Blu-ray. If this collection sounds a little familiar, that's because it was originally released on IMAX under the names of Dolphins & Whales: Tribes of the Ocean,
Ocean Wonderland and Sharks 3D (CHECK). Having already seen two of the three documentaries on IMAX, I was very eager to see them again on Blu-ray, more specifically Blu-ray 3D as these discs truly utilitise the 3D technology of modern flatscreens. From watching these documentaries, you will be forgiven in thinking that you are actually swimming with these creatures because the high quality images and 3D images that almost jump out of your TV, making this an unforgetable experience.

The first documentary, Ocean Wonderland 3D was filmed in 2003 and takes the viewer on a truly magical underwater journey as it delves into the lives of those oceanic creatures from the colours reefs of Australia's Great Barrier Reef to the warm waters of the Bahamas.

Sharks 3D (2005) is the second documentary on this release that focuses on these misunderstood and feared creatures, sharks. From the powerful great white to the enormous whale shark, these may be the oldest creatures in the world but unfortunately due to mankind's stranglehold on the world, sharks have become endangered animals.

Finally we have Dolphins and Whales 3D (2008), my favourite documentary of three due to the playful nature of the dolphins and the kinship of the majest whales. This documentary goes into some detail about these "tribes" of the ocean that include other strange creatures such as the Belugas and Orcas. More importantly, this documentary focuses on a very memorable scene about a humpback whale and her calf as they make their journey to warmer waters.

Apart from the wondrous images presented in these documentaries, there is a more poignant message laced in all three films. Unfortunately the populations of many of the mammals presented here are in decline, especially due to the interference of man to the oceans such as over fishing or the heinous acts of collecting shark fins for Asian markets. Cousteau's message is clear however that only mankind can prevent these sea animals from being endangered and hopefully by creating such as a spectacular documentary trilogy, it will highlight the plea from the oceans.