Jackie Brown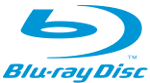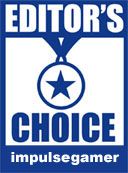 Jackie Brown (Pam Grier) is a flight attendant for a small Mexican airline. Always short on money, to get by, she smuggles money from Mexico into the United States for gun runner; Ordell Robbie (Smauel L. Jackson). When Jackie is arrested on one of his runs by ATF Agent Ray Nicolette (Michael Keaton) and LAPD Detective Mark Dargas (Michael Bowen), looking to find dirt on Ordell. After finding the money and a stash of cocaine in her possession, Jackie is imprisoned. Ordell, fearing that Jackie will give him up to escape jail time pays her bail to bondsman Max Cherry (Robert Forster) with the intent to murder her before she can talk. Jackie anticipates his attack and gets the jump on him. Together, the two strike a deal to continue smuggling his money, under the nose of the ATF and LAPD, all the while she works with both said agencies in a sting operation to capture Ordell. What all these players donít know is that she plans to double cross both sides, with the help of Max to steal the money for herself.
Jackie Brown is the third feature film from Quentin Tarantino, based upon the novel; Rum Punch, by Elmore Leonard and it was Tarantinoís first film, post Pulp Fiction and by the absolute knockout, cool, pop culture referencing and amazing awesomeness that film was, then this had a lot to live up to, but did it do the job?
The straight up answer isÖno. It sure didnít.
Reservoir Dogs was Tarantinoís first film and breakout flick. A cool, brutal heist caper (that never even showed the heist), with some great dialogue, sweet soundtrack about a bunch of guys, with colours for names (ďYeah, but Mr. Brown is a little too close to Mr. Sh*tÖĒ) and itís a film that the majority of is spent in a warehouse. Pulp Fiction was next and it blew the indie scene and critics away when it was first released. Smart, hip, funny, cool, fantastic dialogue, great characters, memorable scenes and a film which influenced pop culture and cinema ever since, so Jackie Brown had a lot to live up to, not only as a successor to said film, but to see if Tarantino could keep his streak going.
Jackie Brown is a good film. It was the first of Tarantinoís work based on a novel and not a completely original screenplay of his making. Pam Grier gives us a good lead in Jackie. Sheís smart, tough and feisty, but sheís also lived. Sheís 44, tired, has a criminal record, works a dead end job as a flight attendant for a lower class airline and struggles to make ends meet and knows, that after being arrested, the possibility of losing her job and her minimal income is frightening, as no one wants to hire a person with a record, so this really grounds her and makes her relatable to us as an audience.
Supporting cast are great as well including Robert De Niro, Bridget Fonda and Chris Tucker, with the standouts being Samuel L. Jackson as Ordell, the gun runner with a ponytail. Michael Keaton as Ray Nicolette who he also played in Out of Sight (Based upon another Elmore Leonard novel) and Robert Forster as Max Cherry, the former cop turned bail bondsman who has fallen in love with Jackie.
But thereís something about Jackie Brown that falls short of the mark. It is a good film, but it feels reserved, for a Tarantino movie. Quentin is a brand now, almost a trademark, so when we watch one, we have certain expectations of what we expect and want to see. But with this film it feels toned down of his style. More realistic and less over-the-top, perhaps itís like this because itís based on another artists work, but merely adapted for the screen and he has to work within the confines of a world another person has created. Itís almost as if he was trying to inject his cool into the material, rather than just writing and it just is cool, so in that regard it falls short. QT works best when he creates his own worlds and characters and runs with them and no matter how pop-culture fuelled it is, or over-the-top, we donít care, because itís what we expect of the man and what we want.
The video quality is prime! The detail fantastic, with pure picture and the smallest details noticeable! You can even see the dry skin on Bridget Fondaís toes during QTís famous foot fetish shots! The transfer really picks up the look and colour of LA. Itís funny how a fantastic picture can just transport you and give you an idea and perception of how hot the day is at the time, as an example, by the brightness, the way people squint and the obvious sweat on their faces. One scene on the lower end, as always is a red lit, low light bar, with some film grain obvious, but this is just being fickle for a transfer that is so nice compared to watching it on DVD or even VHS! Audio meets up nicely with crisp dialogue and a grooving soundtrack including The Delfonics, Bobby Womack and Johnny Cash in high definition audio.
Special Features included are:
* Breaking down Jackie Brown
* Jackie Brown: How it went Down - Documentary
* A look at Jackie Brown - Interview with Quentin Tarantino
* Chicks with Guns Video
* Deleted and Alternate Scenes
* Siskel & Ebert ďAt the MoviesĒ - Jackie Brown Review
* Jackie Brown on MTV
* Marketing Gallery
* Still Galleries
* Enhanced Trivia Track
* Soundtrack Chapters
* Robert Forster Trailers
* Pam Grier Trailers
* Pam Grier Radio Spots
Jackie Brown is a really good film and his style is there, obviously, but itís the lesser of his works, not to say that itís a bad film, because it isnít. With colourful characters that are great, but not iconic, great dialogue and a plot that could be somewhat complicated if your attention slips or you duck out to make a coffee. QT has done better before and since, but this is a nice addition to his resume and on itís own two feet, it is a great caper film. Jackie Brown is a great edition all across the board to add your Blu-ray library.