Iron Sky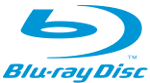 Iron Sky is definitely on the extreme end of science fiction films that is directed by Timo Vuorensola and revolves around the Nazi's establishing a secret base on the moon after their downfall in 1945. As the Nazi's continue their Third Reich on the moon, two astronauts discover the swastika-shaped based on the surface which commences the story.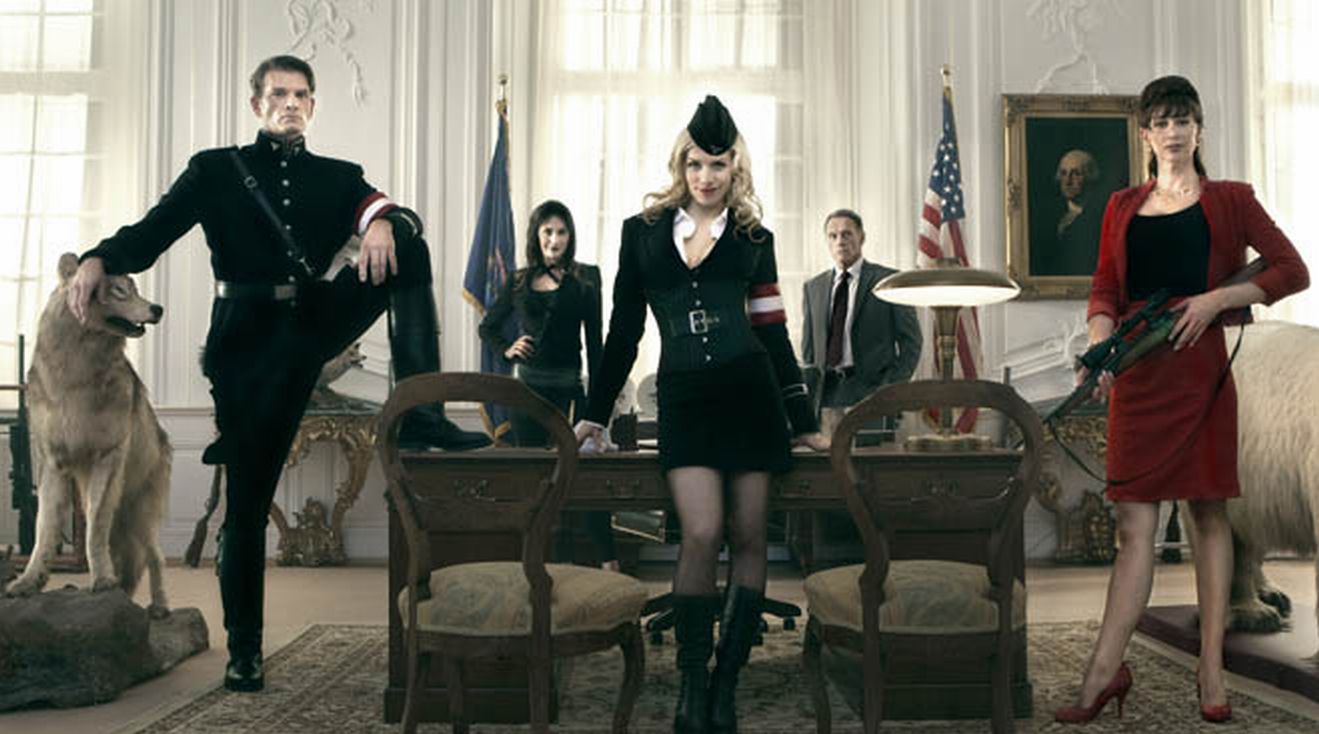 The story itself is quite ridiculous and at times and it almost seems that Iron Sky is a video game, especially due to the CGI and campy performances by all involved. However with that said, Iron Sky is not meant to be a serious drama but rather it's a tongue in cheek sci-fi film that has the modern-day allies going up against the Nazi regime.
Needless to say, the film will definitely become a cult hit thanks to its "web-like" production values and some really amusing acting by Julia Dietze, Peta Sergeant, Götz Otto, Udo Kier, Christopher Kirby and Kym Jackson. The film itself is set in 2018 and there's some interesting story elements that have been linked to the last moon landing by the US in the 70's. Can the allies stop this goose stepping army from launching their armada upon an unsuspecting world? The answer lies at the end of this film which I won't spoil for those interested.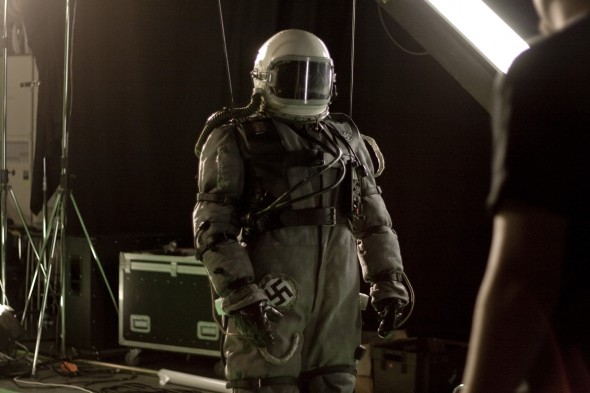 Video/Audio & Special Features
Video quality is quite impressive on Blu-ray, thanks to the AVC encoded 1080p transfer. The attention to detail is excellent, especially the close-ups. Colours are a little muted and the entire film feels rather grey. CGI has this real 300 feel to it and actually suits the ridiculous plot of a US president trying to get re-elected and the newly discovered Nazi regime on the moon.
Audio is equally as good thanks to the lossless DTS-HD Master Audio 5.1 and has great levels and balance. The film is both in English and German with clear dialogue and a great soundtrack to compliment the story. In terms of special features, there's a making of, commentary, behind the scenes and a photo gallery. Nothing great but still a fun watch, especially the making of.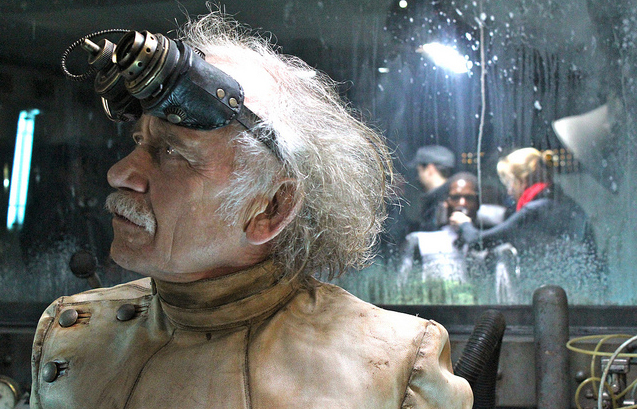 Final Thoughts?
In the end, Iron Sky is one of the most ridiculous films of the year that is actually quite entertaining thanks to the amusing plot and over the top acting. It's like a video game come to life with the bad CGI and is reminiscent of the original Wing Commander film with a touch of the 300 thrown in for good measures. In terms of acting, Julia Dietze is the star of Iron Sky and is almost worth it just to see this attractive woman dressed as a Nazi.
What a film!